August 3, 2016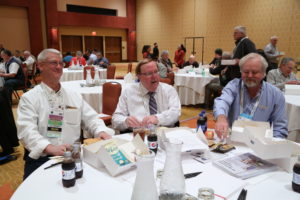 At the Orlando RCI Convention, the RCI Foundation board voted to establish and fund the Robert W. Lyons Scholarship in honor of our recently deceased RCI founder. The scholarship will support undergraduate-level college students studying engineering, architecture, or construction sciences, and will be a needs-based scholarship.
The first year goal is to raise $50,000 for the scholarship. As of the end of July, the Foundation had received donations totaling $20,500. Many thanks to those individuals and industry members who are helping to make this scholarship a reality.
Please consider a gift to help us get the Robert W. Lyons Scholarship funded. For more information, please visit the donation page on the RCI Foundation website or contact Rick Gardner at 919-859-0742 or rcif@iibec.org.