October 1, 2019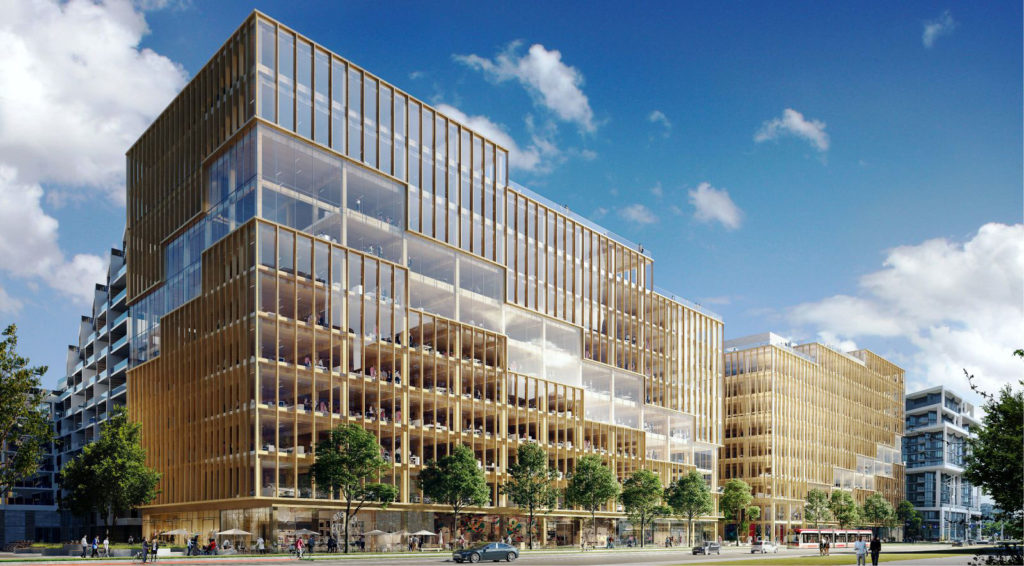 T3 Bayside is currently under construction on the shores of Lake Ontario in Toronto's Bayside community. The 10-story structure will be 42 m (138 ft.) tall upon its completion – the tallest timber office building in North America. A second building of similar size and construction is planned next to it.
Built in cross-laminated timber (CLT), the interior aesthetics will also be reflected in the exterior, with exposed timber and open floor spaces. The structure, designed by Danish architecture firm 3XN, is planned for a LEED® Gold rating.
Plans are for it to be part of a master-planned community which will include two million square feet of luxury condos, shopping and restaurant destinations, cultural venues, and walking promenades along the water's edge.