IIBEC Southern California Chapter Hosts Inaugural 2021 Technical Meeting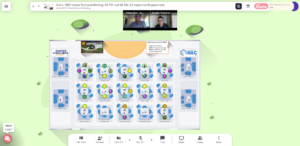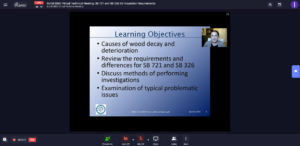 The IIBEC Southern California Chapter was pleased to host its first Virtual Technical Meeting of 2021 on April 22nd, 2021, with approximately 50 attendees.
The chapter used a new format via Remo, that allowed for a networking event before and after the technical presentation. Participants were able to have conversations in small groups and mingle virtually. The IIBEC Southern California Chapter would like to thank its event sponsor, BASF Master Builders Solutions!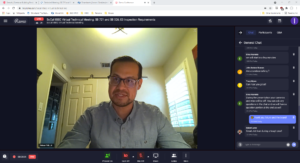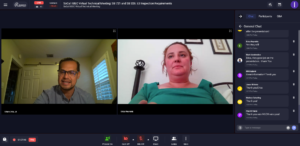 Guests were greeted by chapter president and host Arturo Ortiz, who kicked things off with local chapter updates along with upcoming IIBEC event reminders.
Our technical speaker for the evening was Erica Reynolds, AIA, PE of McGinnis Chen Associates, Inc. in Long Beach, CA.  Reynolds presented a detailed review of the California Senate Bills 721 and 326 that require inspection of wood-framed exterior elevated elements following the collapse of the Berkeley Balcony in 2015.  The presentation discussed the requirements of the bills, what conditions to look for and how to perform these investigations. The speaker discussed typical problematic conditions encountered on these exterior elevated elements and reviewed possible future design changes that could accommodate these inspection requirements. Reynolds delivered a detailed review of the bills and how our industry can address these new inspection requirements. Many attendees commented on the thoroughness of the presentation and appreciated the in-depth information provided.
The IIBEC Southern California Chapter's very first virtual meeting of 2021 was a success and we look forward to providing more virtual, and hopefully in-person soon, education opportunities to our region.  Guests earned 1 hour of continuing education approved by IIBEC and AIA. The chapter would like to extend their appreciation to Erica Reynolds for her efforts in providing an informed presentation, BASF Master Builder Solutions for their support of our chapter, and to all of those who took the time to attend.