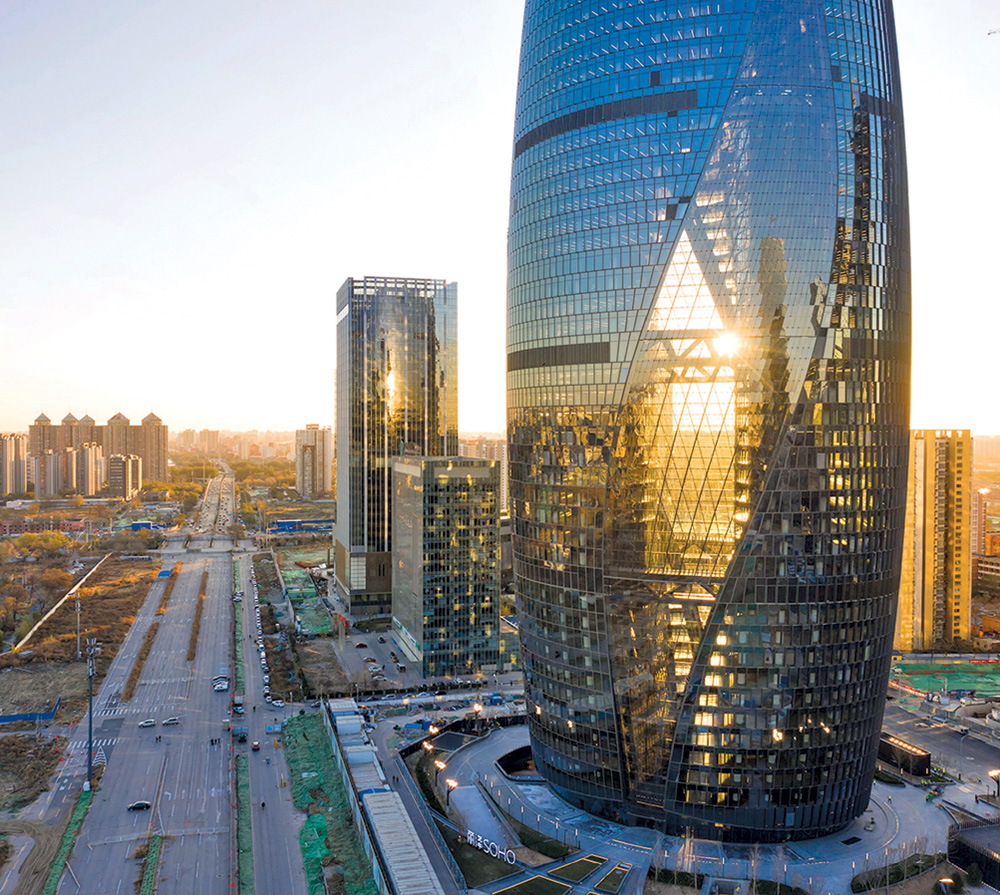 The Leeza SOHO Tower, designed by Zaha Hadid Architects, opened on Lize Road in southwest Beijing in November 2019. Spiraling 45 stories  around the tallest atrium in the world (637 ft. high), the elegant tower of sparkling glass curves toward the sky. The design was one of the last  celebrated architect Zaha Hadid completed with her partner Patrik Schuymacher before her death in 2016.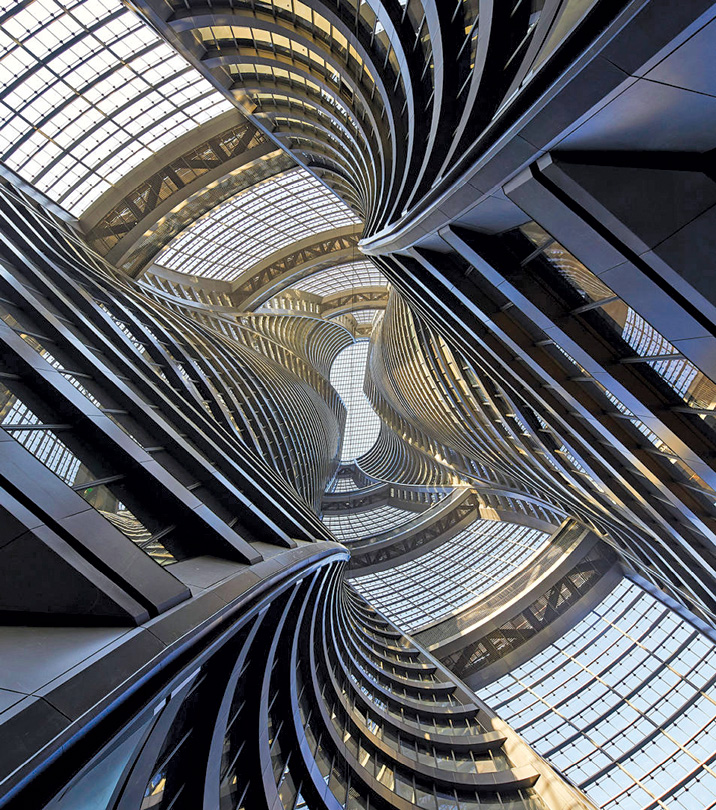 The designers, according to Architectural Record, "made a simple surgical cut down the middle of an elliptical cylinder, slicing it top to bottom, and pushing each of two banks of elevators to the sides, opening the core to form a chimney of space soaring up to a roof of skylights."
The base will have four stories of shopping and services, and the entire building will have 1.86 million sq. ft. of commercial space. The tower is designed to LEED Gold standards, which have incorporated photovoltaics and green swaths on the roof, as well as a 3-D BIM energy management system.
To view a video on the grand opening, complete with a laser light show, visit https://tinyurl.com/thumf2b.