April 1, 2021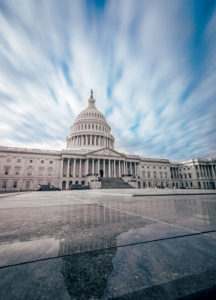 In his first few days in office, President Joe Biden made several executive orders related to the construction industry, many of them simply revoking executive orders created by his predecessor. Here's a quick rundown of a few of them.
Paris Climate Agreement: President Joe Biden signed an executive order beginning the 30-day process for the US to reenter the global pact. The US was the only country who had formally withdrawn from the pact since it was adopted.
Biden also plans to host a climate summit of world leaders on Earth Day, April 22, where he will roll out the US' goal for reductions of carbon emissions by 2030, known as the nationally determined contribution under the Paris accord.
Department of Energy: Former Governor Jennifer Granholm, known for pushing clean energy technologies, was confirmed by the Senate to serve as the 16th Secretary of Energy. She is expected to champion Biden's campaign promises which include a push for a "100% clean energy economy," for the United States to reach "net-zero emissions no later than 2050," and for a "historic investment in clean energy and climate research and innovation."
Coronavirus: OSHA maintains a website that reflects developments in science, best practices, and standards. www.osha.gov/coronavirus/safework.