By John Boling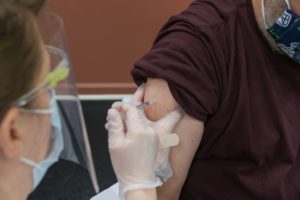 Late last week, United States Secretary of Labor Marty Walsh pulled back the COVID-19 Emergency Temporary Standard (ETS) noting rising vaccination numbers, and the political will for its implementation has thinned as America slowly opens back up, according to media reports. While he did not completely rule out an ETS in the future, Walsh directed staff to review the latest data and information regarding the state of vaccinations and the variants. As workplaces continue to reopen and cases decline, the legal justification for issuing the ETS is in question at this point.
An ETS would outline a single, minimum standard for employers to follow in protecting employees from COVID-19 at work. While the Trump Administration had declined to issue a standard, President Biden signed an Executive Order on Inauguration Day directing the Occupational Safety and Health Administration to work on a COVID-19 ETS to protect workers. Included in the E.O. were instructions to consider whether an emergency temporary standard on COVID-19 was necessary. There was a deadline of March 15 for action.
IIBEC will continue to monitor the issue and inform you if an ETS is issued.