December 16, 2021
Daryl Ball, president of the IIBEC Central Texas Chapter, died on December 7, 2021, at age 59. He had been battling stage 4 cancer.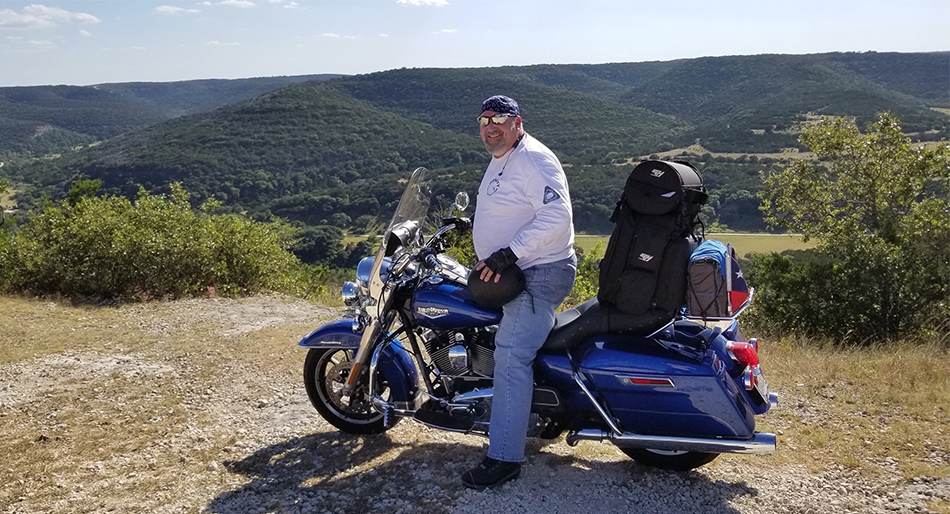 A business development officer with Chamberlin Roofing & Waterproofing in Austin, Texas, Ball was a certified paver installer and a previously certified instructor with the American Institute of Architects (AIA). He also had been actively involved with the Construction Specifications Institute (CSI).
In an IIBEC member profile of Ball from last October, he recalled the professional path that led him to IIBEC. "I decided to get involved with IIBEC for the education and to submerge myself in the business through other consultants. I love the emphasis on understanding what goes into our building enclosure and solving problems. I love being able to say, 'See that building? I worked on that building!'"
Ball also had a passion for helping the homeless through his involvement with Community First! Village in Austin. Recognized as a good singer, he once sang for the pope.
IIBEC members remembered Daryl Ball in the days following his death.
"As you take your ride into heaven, I will forever treasure the moments we spent together. Ride hard and be free, my friend," said Alonso Caro Jr., RRC, RRO, CDT, associate principal, Engineered Exteriors LLC. "I can hear your laughter all the way!"
IIBEC Second Vice President, Amy Peevey, RRO, REWC, PE, CDT, said, "It was a joy to know a true man of service who practiced what he preached and was the embodiment of resiliency through his faith. I feel honored to have known Daryl and inspired by him and his story. I am thankful for all he did for IIBEC, the Austin chapter, and our industry. Daryl, you will be missed as my industry counterpart and friend. Your loved ones are in my thoughts, prayers, and heart."
Jay Rodriguez, Central Texas Chapter vice president, 2020–2021, described Ball as "jovial, larger than life, kindhearted, hardworking, gregarious, faithful, man of God, and just an all-around great human being." Rodriguez said that he "was honored to be a friend of the man that was a friend to all," adding that Ball "was a servant of the Lord and did God's work through several nonprofit organizations."
Neal Johnson, RRO, AIA, said, "While Daryl always had lots of questions, his personality was so real and true that I came to quickly realize he was the right person at the right time to lead the IIBEC Central Texas Chapter. Daryl told me he wanted to be a sponge, to meet a lot of folks, to spread the IIBEC message, help grow the membership, and maintain the quality programs and networking opportunities."
Johnson added that Daryl's past challenges put his  own challenges into perspective. "Days that I felt overwhelmed, I often thought of Daryl and realized my challenges were minor in comparison," Johnson said. "During our last conversation, Daryl thanked me and reminded me that we are all temporary on this earth. I will miss Daryl much, yet I know that he is in the right place."
Timothy C. Shaw, estimating manager for roofing and sheet metal at Chamberlin Roofing & Waterproofing, said that Ball's "big heart, contagious laugh and selflessness will be missed and never forgotten."
"We are keeping his family in our thoughts and prayers," Shaw added. "He will be remembered and honored always here at Chamberlin and in the lives of the many people he touched."