August 17, 2023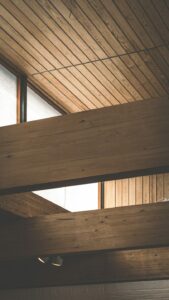 FM Global has issued a new Property Loss Prevention Data Sheet 1-36, Mass Engineered Timber. The scope of FM 1-36 is to provide "recommendations on the construction and fire protection for mass engineered timber buildings." FM Global also said its data sheet does not address natural hazard exposures and recommendations.
In a release published earlier this month, several other FM Global Property Loss Prevention Data Sheets were noted as having updates, including several that are of interest to IIBEC members. Some of the data sheets that have been updated include:
DS 1-15, Roof-Mounted Solar Photovoltaic Panels
DS 1-34, Hail Damage
DS 1-54, Roof Loads and Drainage
IIBEC members are encouraged to visit FM Global's website for more information.