November 13, 2017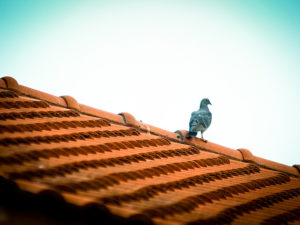 The date has been set for Roof Technology & Sciences I and II on December 12-15, 2017. Both classes will be offered at the Hilton Orlando in Lake Buena Vista, FL. Roof Technology & Science I (RTS I) will take place on December 12 and 13, and attendees will be eligible for a possible 16 RCI CEHs/LUs. It will be followed on December 14 and 15 by Roof Technology & Science II (RTS II), which is worth an additional 16 CEHs/LUs.
These classes feature fundamental concepts that will prove useful as students take additional RCI classes.
Highlights of RTS I include: critical aspects of roof decking and related supporting structures, heat transfer and practical heat transfer calculations, the function of heat transfer and the different types of roof insulation, the technology behind roofing bitumens and their related BUR and modified-bitumen membranes, and basic flashing nomenclature and bituminous flashing system construction.
RTS II will continue where RTS I left off, offering insight into such topics as: fundamentals of single-ply, polyurethane foam, and PMR roof systems; basic concepts and terminology of metal roofing; steep roof design and installation of asphalt shingles, tiles, wood shakes, and shingles; building codes; fire testing/ratings of roofing; a basic understanding of wind interaction upon roofing and typical wind ratings; principles of roof asset management, including roof inspections, maintenance, and nondestructive evaluations.
Roof consultants, facility managers, contractors, architects, engineers, roofing material salespeople, property managers, and others can gain new insight and professional development in the continually evolving world of roofing technology.

The hotel cut-off for both classes is December 1, 2017.