June 9, 2022
By Rick Gardner
The RCI-IIBEC Foundation is excited to announce its 2022–2023 academic scholarship recipients of the Robert W. Lyons and RCI Lewis W. Newlan scholarships. The $5,000 Lyons scholarship is specifically for undergraduate education expenses for students studying construction or building sciences, architecture, or engineering. The RCI Lewis W. Newlan scholarship is for $2,500 and is open to both undergraduate and graduate students—again for studies in construction or building sciences, architecture, or engineering. Scholarship winners are selected based on financial need, letters of recommendation, and the student's request for consideration.
This year's scholarship recipients follow.
Robert W. Lyons Scholarship Recipients
Cesar Bedolla-Hurtado from East Wenatchee, Washington, is a civil engineering student at Washington State University. He is president of the WSU American Society of Civil Engineers as well as the team captain of the Design Build Institute of America.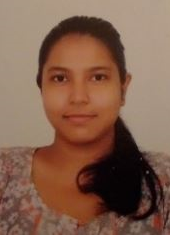 Imandra Mudalige of Toronto, Ontario, is a third-year student at George Brown College studying Civil Engineering Technology. Mudalige's passion lies in sustainable building design and green construction. She is currently a student council member with Association for the Advancement of Cost Engineering (AACE) – Toronto Chapter and is a Live Green Volunteer with the City of Toronto.
Hannah Power from Newark, Delaware, is completing her degree in structural engineering at the University of Delaware. Power is active with the Women's Transportation Seminar, Engineers Without Borders, American Society of Civil Engineers, American Concrete Institute, American Galvanizers Association, and the Deep Foundations Institute.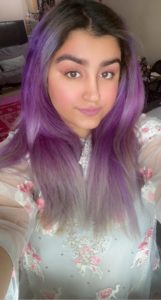 Izma Siddiqui from Chicago, Illinois, attends Harold Washington College and is studying architecture. She is a 22-year-old, first-generation Pakistani American looking to tackle the housing crisis one life experience at a time. Siddiqui loves to read, bake, and bike around the city exploring the ethnically diverse neighborhoods.
RCI Lewis W. Newlan Recipients
Blake Murr from Macon, Missouri, is an undergraduate at Moberly Area Community College studying civil engineering. He is involved with Phi Theta Kappa and currently is interning with Capital Construction out of Jefferson City, Missouri. He plans to pursue a job in project management after graduation.
Juan Perez from Aurora, Nebraska, is studying mechanical/civil engineering at Doane University in Crete, Nebraska. Perez plays football and is member of the Alpha Lambda Delta Honor Society as well as the Cardinal Key Honor Society.
Arwa Yafai is from Chicago, Illinois, and is studying architecture at Harold Washington College. Yafai is a member of Phi Theta Kappa Honor Society and serves as treasure of the Student Government Association.
Alim Zannatun is from Warren, Michigan, and is studying architecture at the University of Michigan's Taubman College of Architecture & Urban Design. She just came back from a two-week study-abroad trip in Mexico. She is working with the National Academy Foundation in collaboration with University of Michigan's College of Engineering to mentor and teach at a special summer camp for Detroit high school students. Zannatun is the first female in her family to pursue a college level degree.
Since these scholarships were established, the foundation has donated $150,000 to support students through these academic scholarships. Thanks to all the foundation donors who made these scholarships possible. Donations continue to be accepted to support both scholarship funds. For more information, visit the foundation's website at https://rci-iibecfoundation.org/donate.aspx or contact Foundations Development Officer Rick Gardner at 919-859-0742 or rgardner@iibec.org.