October 21, 2020
By Katherine Springle Lempka
On October 7, 2020, IIBEC hosted a virtual awards ceremony to honor the year's recipients. This would usually take place as a luncheon at IIBEC's International Convention and Trade Show, which was also held virtually this year due to COVID-19. Immediate Past President Bob Card welcomed everyone to the Awards Ceremony, noted that it was an unorthodox format, and thanked Sika Corp. for sponsoring the event.
Joshua J. Summers Outstanding Educator Award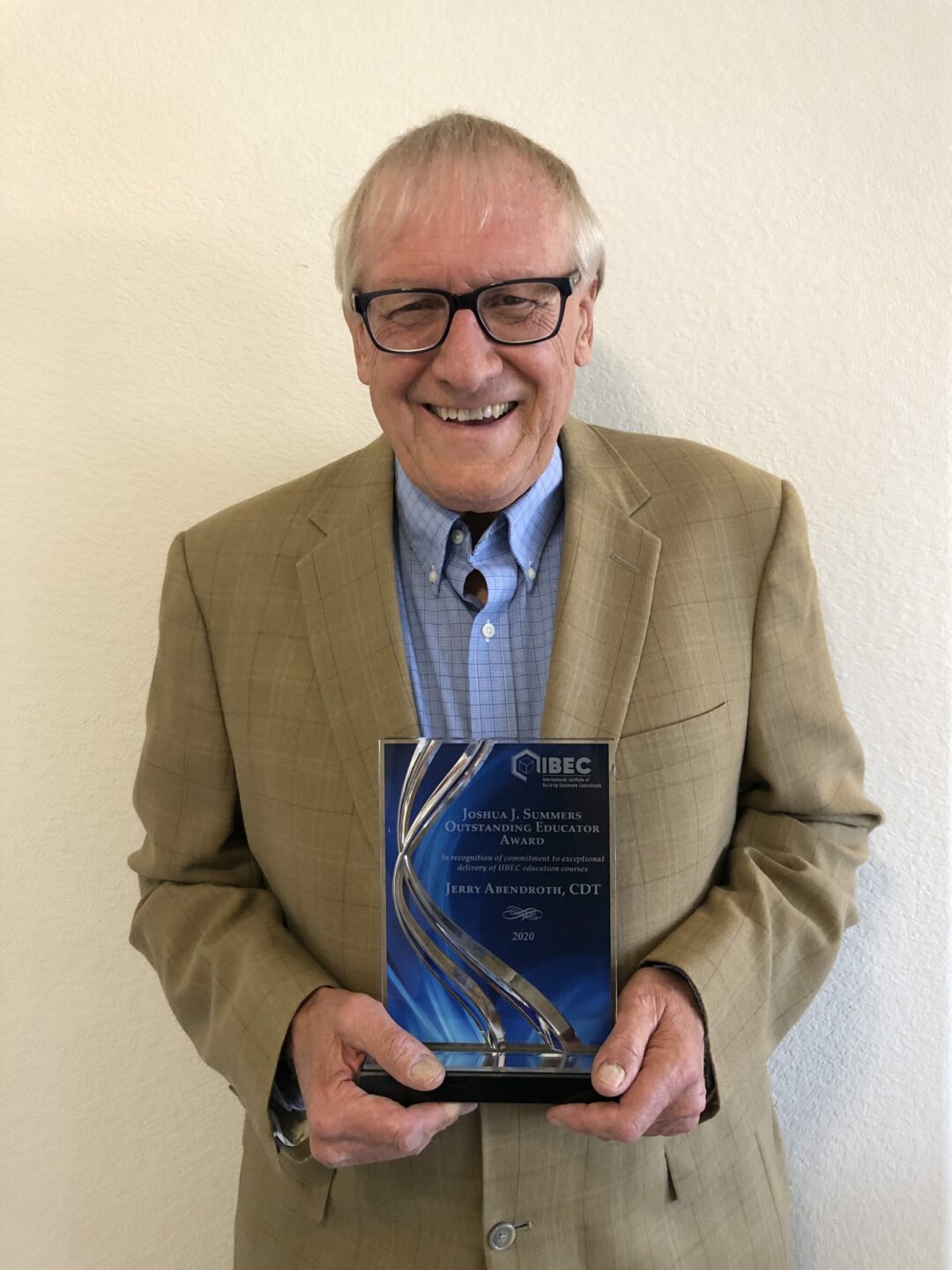 The Outstanding Educator Award has been renamed in honor of Joshua J. Summers, who died this past year. Kami Farahmandpour shared some thoughts about Summers, noting that Summers volunteered his time in creating new content, as well as traveling around the country to teach. "He took pride in what he did; in everything he did… Our industry is better off today because of his contributions." The recipient of the first Joshua J. Summers Outstanding Educator Award was Jerry Abendroth, who among other things is a frequent presenter of IIBEC education.
Richard M. Horowitz Award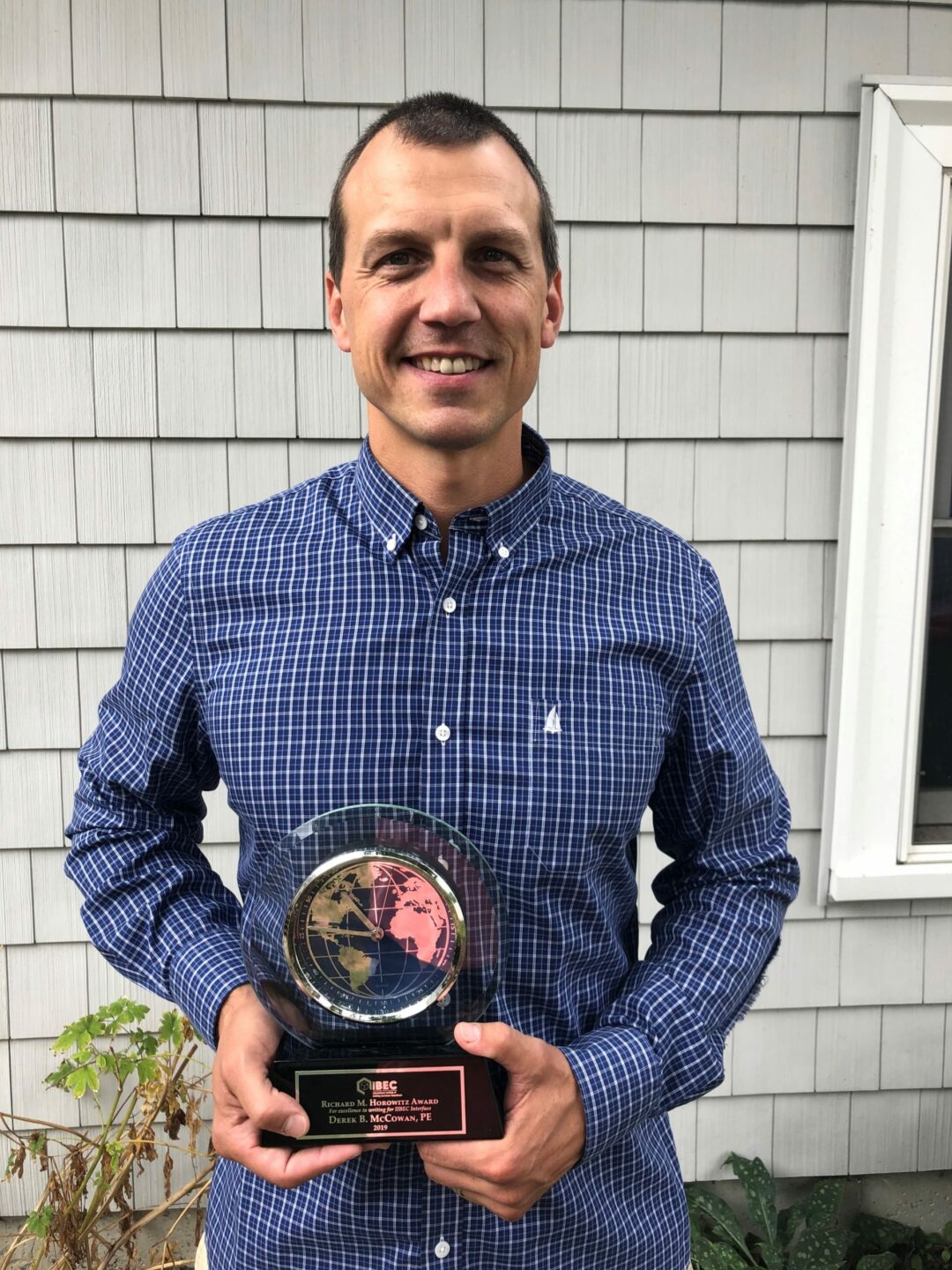 The Richard M. Horowitz Award is named after Richard "Dick" Horowitz and is given to the author(s) of the best technical article published in IIBEC Interface during the preceding year. This year's award was presented to Mary Artnzen and Derek McCowan for their article, "Thermal Enhancements for Aluminum-Framed Curtainwalls—A Practical Perspective and Some Nonthermal Considerations." This article was published in the May 2019 edition of IIBEC Interface.
William C. Correll Award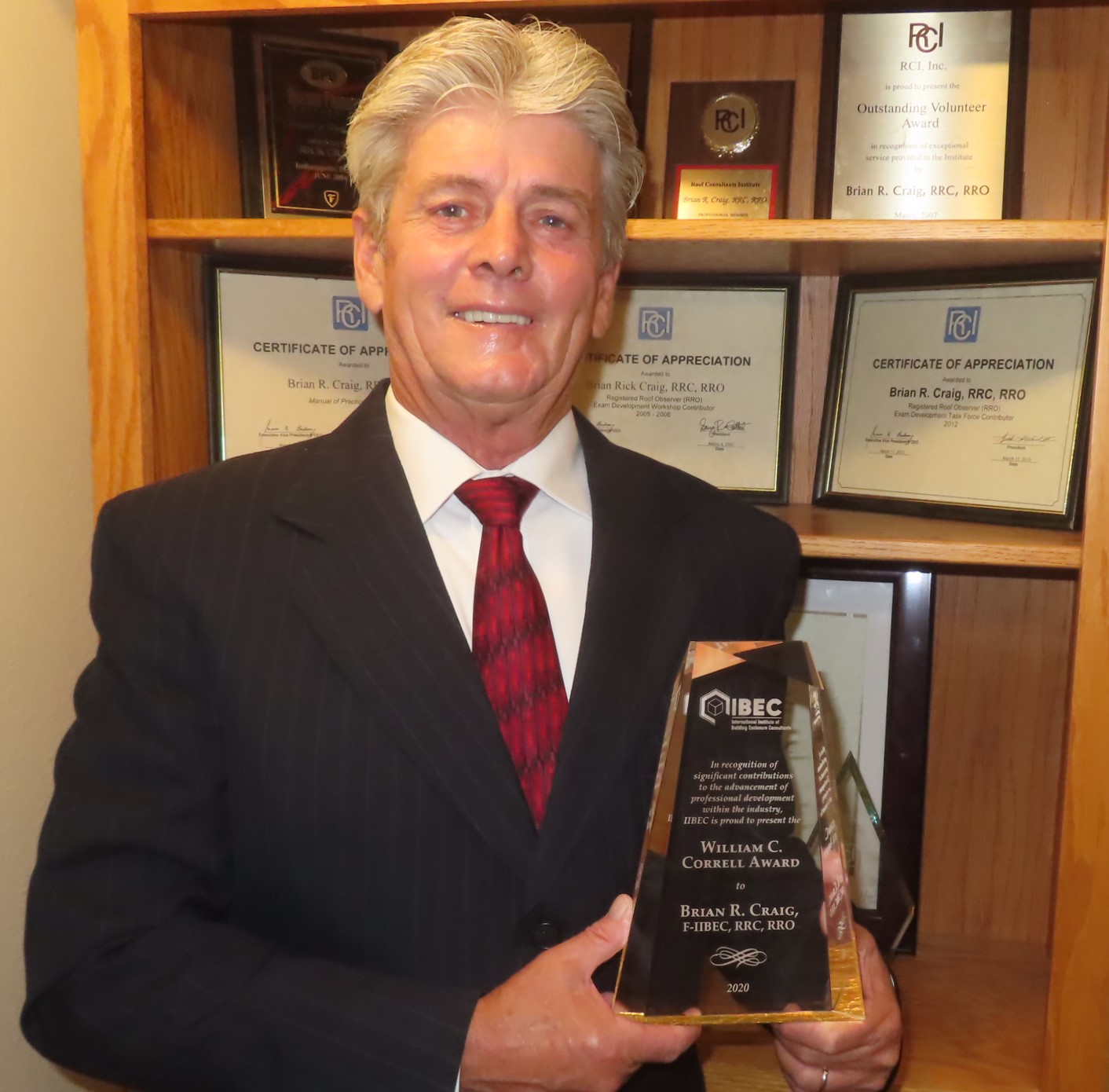 The William C. Correll Award was created in 2008 in honor of IIBEC pioneer and first executive director. This award is presented to those who have demonstrated a high degree of professionalism, leadership, ethics, unselfish dedication, or significant contribution to the growth and recognition of IIBEC. The 2020 awards were presented to IIBEC's VP of Events and Education Karen McElroy, and Brian "Rick" Craig, who, among other things, was instrumental in getting the IIBEC Manual of Practice update completed.
Emerging Professionals Award of Excellence
Created in 2014, the Emerging Professionals Award is given to a member who has shown exceptional professionalism, leadership, and/or contributed to the building enclosure industry at an early stage of their career. This year's recipient was Jordan Crump.
Outstanding Volunteer Award
The Outstanding Volunteer Award was given to Stephen Hentz and Douglas Stieve.
Michael DeFrancesco Volunteer of the Year Award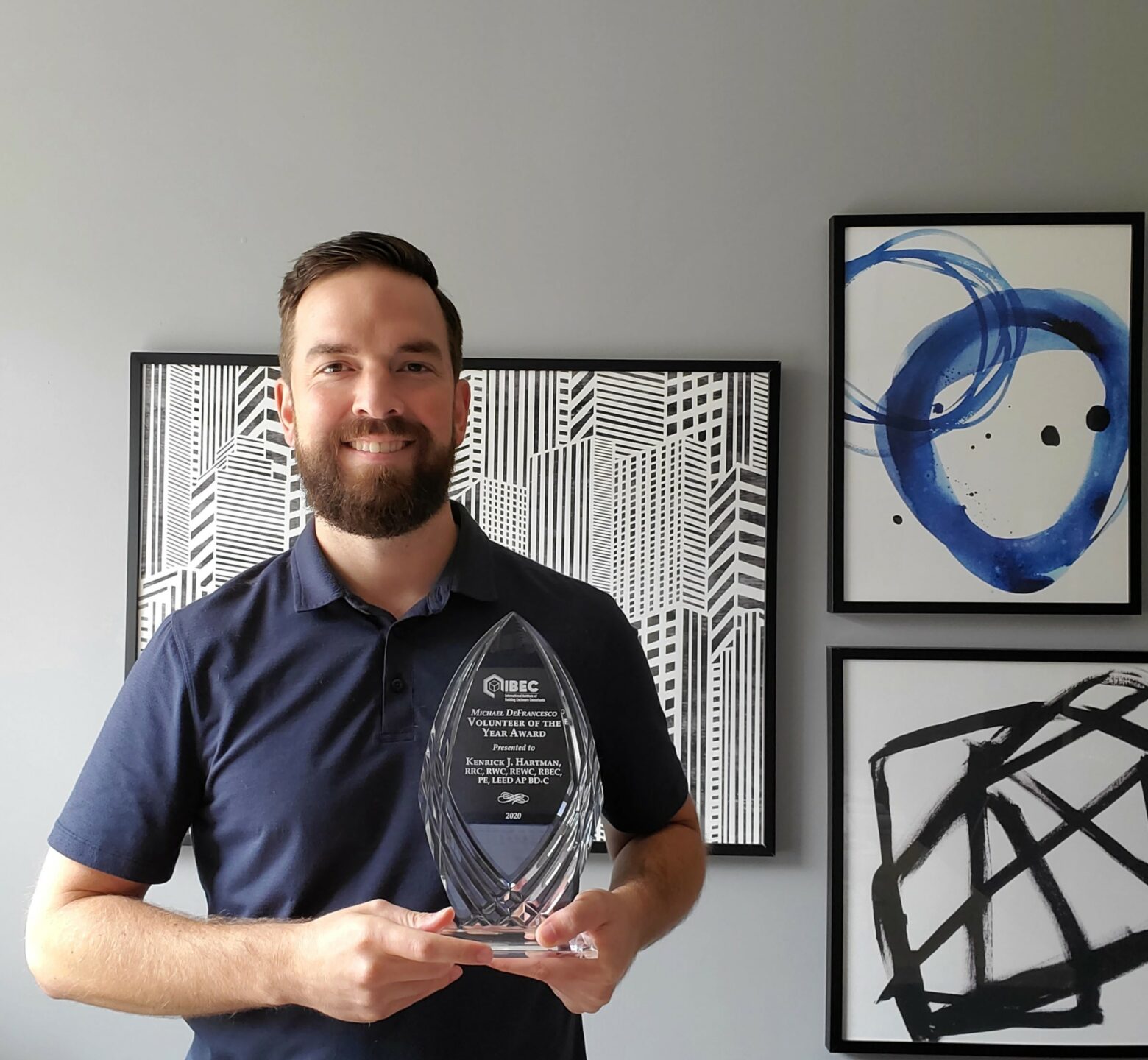 The Michael DeFrancesco Volunteer of the Year Award was presented to Kenrick Hartman for "exemplifying enthusiasm and dedication to IIBEC."
Outgoing Region Director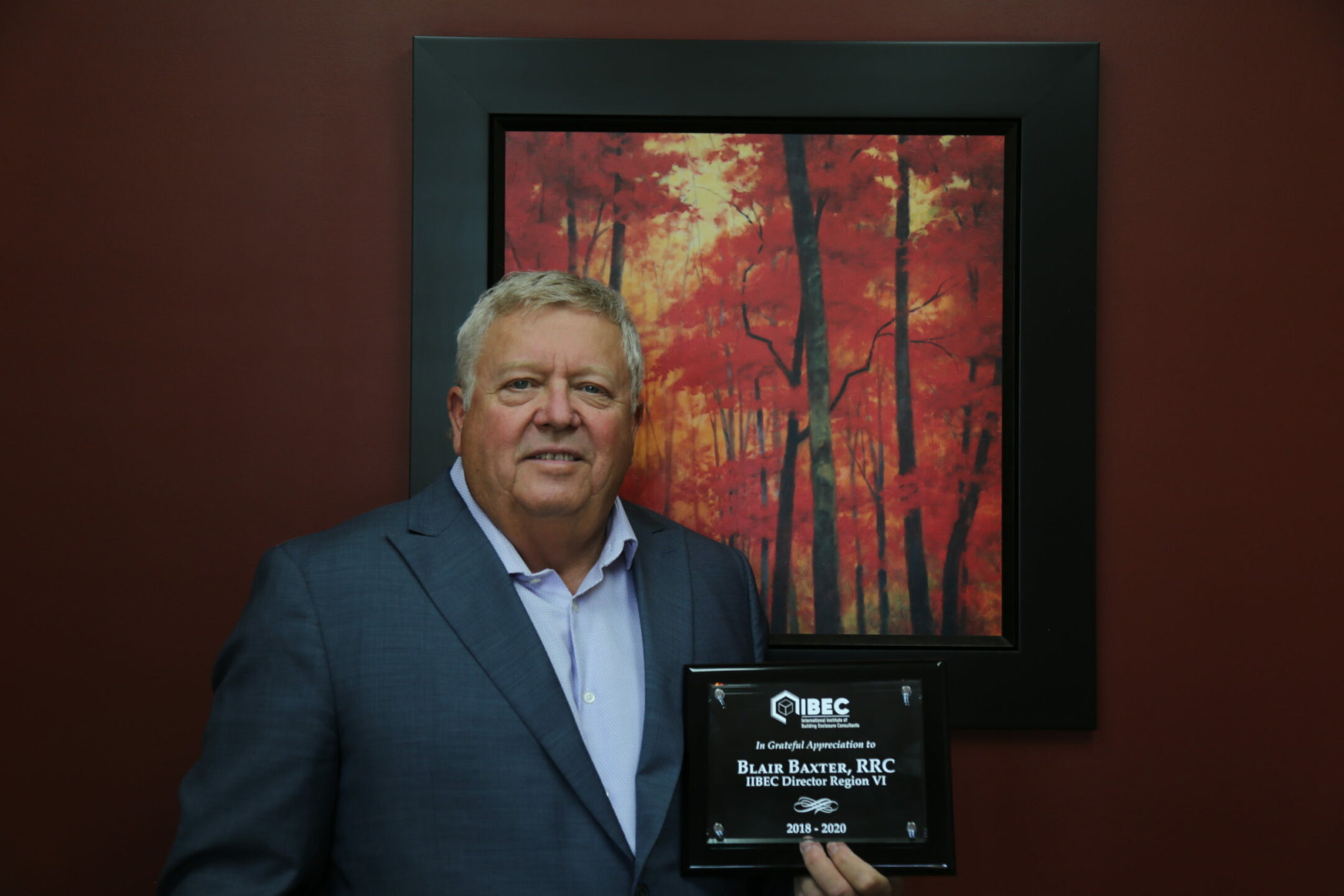 Blair Baxter was awarded a plaque in recognition of his service as director of Region VI.
Lifetime Achievement Award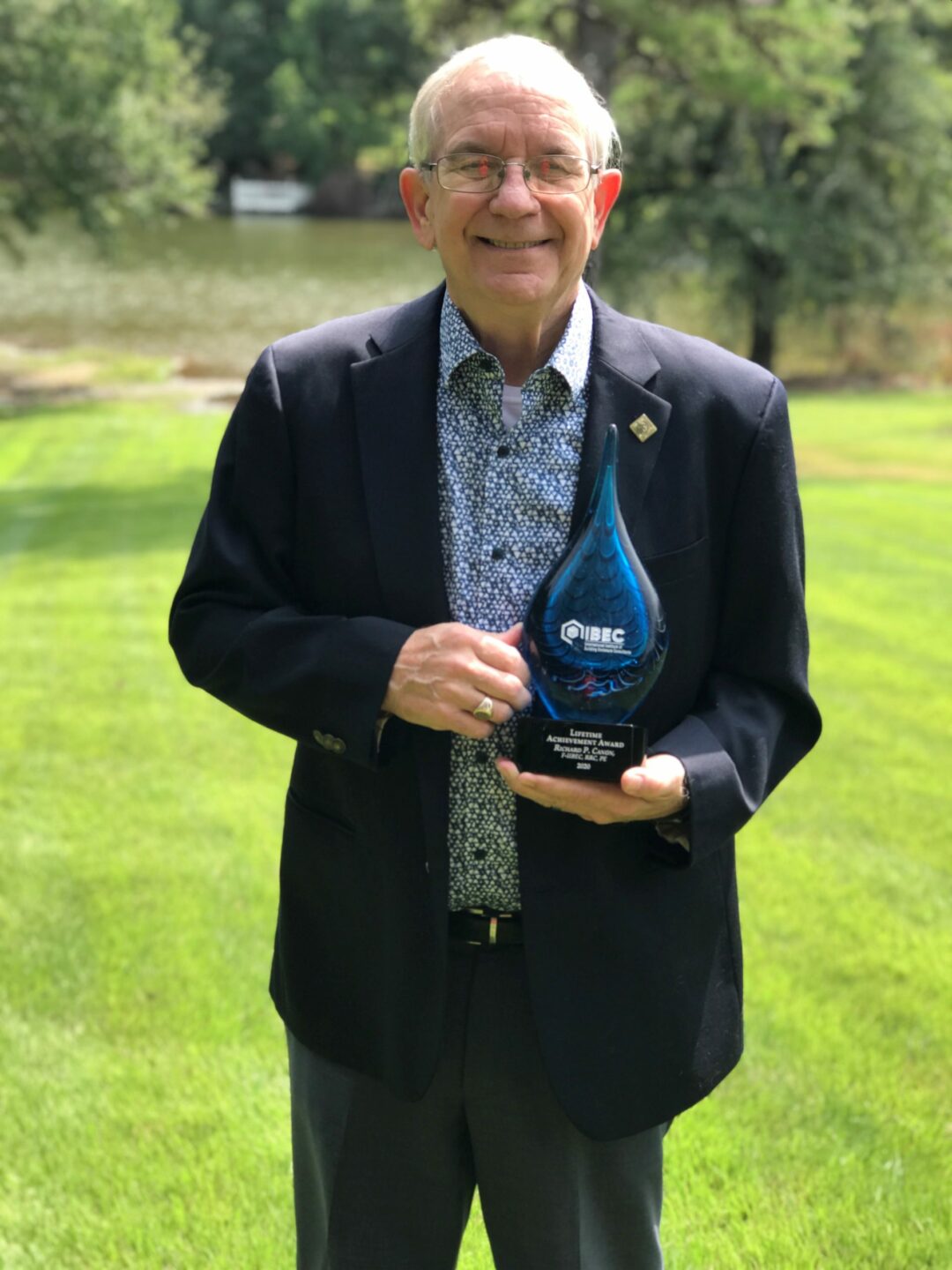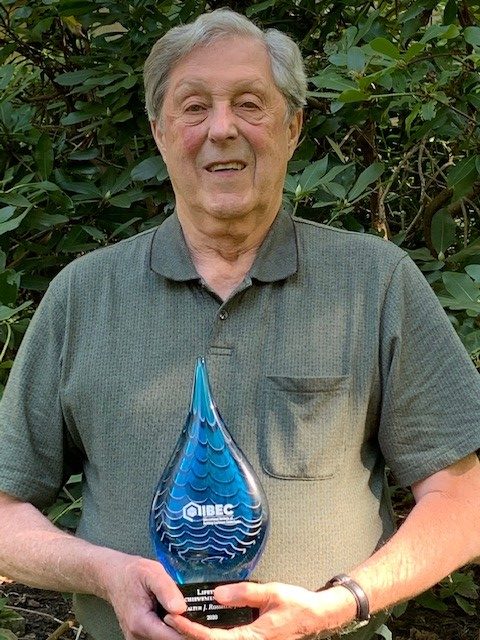 This award was presented for the first time in 2011 and is given to those individuals who have provided a lifetime of service and contributions to the success of the association. Walt Rossiter and Richard "Dick" Canon each received a Lifetime Achievement Award, and each said a few words in appreciation of the recognition.
Outstanding IIBEC Chapter Awards
Card explained the purpose of the Outstanding IIBEC Chapter Awards Program. This program was created in 2016 to help guide chapters to greater success. Chapters are awarded points for various chapter activities, and the points are totaled to determine their level of achievement.
PLATINUM LEVEL:
Chicago Area Chapter
Georgia Chapter
Great Lakes Chapter
North Texas Chapter
Portland Chapter
SoCal Chapter
Southern Ontario Chapter
GOLD LEVEL:
Carolinas Chapter
Central Texas Chapter
Colorado Chapter
Mid-Atlantic Chapter
Mid-South Chapter
NorCal Chapter
Ohio Valley Chapter
Puget Sound Chapter
Virginia Chapter
Western Canada Chapter
BRONZE LEVEL:
Delaware Valley Chapter
No chapters received a silver-level award this year.
Keynote Speaker and Closing
Card noted that he was in the new IIBEC offices in downtown Raleigh, NC. He then introduced the keynote speaker, Dr. Sondra Thiederman. He explained that as we grow as an organization with the mission of enhancing the building enclosure industry worldwide, it is more important than ever to focus on diversity and inclusion. Dr. Thiederman gave a talk about unconscious bias. She said, "Having biases does not make us bad people; it's what we do about them that matters." She defined biases, discussed how they reduce opportunities for success, and how they impact us. She then went on to discuss how to recognize biases and discussed techniques for reducing biases. Bob Card then returned to the screen. IIBEC President Scott Hinesley knocked on the door at the end of the event. Wielding a bottle of hand sanitizer and wearing a mask, Hinesley presented Immediate Past President Card with a plaque in appreciation of his "exceptional leadership."
Exceptional leadership and volunteerism allow IIBEC to continue to move forward against unprecedented obstacles, and we thank and congratulate all who were honored at this event. We appreciate your willingness to adapt to a new way of doing things for now and look forward to applying this knowledge to the future.