July 26, 2016
UPDATE: On Monday, July 25, 2016, the staff at RCI, Inc.'s Raleigh location held a luncheon (organized by Melany Elwell) to celebrate these two accomplished women and their contributions to our organization. Kris did the math and figured out that she will have reported to work at RCI approximately 4800 days. We are glad she and Micki both chose to show up for day 4801. Executive Vice President and CEO James R. Birdsong's toast was short and sweet. Lunch was enjoyed by all.
---
Everything at RCI has grown by multiples in the two decades since RCI staffers Micki Kamszik and Kristen (Kris) Ammerman came on board in July of 1996.
When the women were hired, RCI had five full-time employees, fewer than 1000 members (no one was sure because the database was in serious flux), and a budget of less than $1 million. It was a teenage organization with growing pains. Interface had just gone monthly, there was no RCItems, no RCI website, and only two registration credentials. A few hundred people attended the annual convention. Only four regular educational seminars were offered throughout the year.
Since then, Associate Director Kamszik and Director of Publications Ammerman have worked with three executive directors and 20 executive boards. Membership has soared to over 3200. RCI now offers 20 educational courses and has six registrations. Staff has quadrupled and the budget has tripled. Over 1500 individuals attend the annual convention. RCI has evolved into an organization that incorporates all aspects of the building envelope.
And Micki and Kris have seen it all happen and had more than a finger in most of it.
Micki Kamszik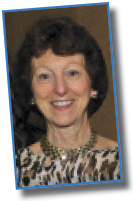 Micki earned a bachelor of arts degree in psychology from Montclair State University in Montclair, NJ, and was subsequently hired as a travel agent for American Express. She left American Express to raise a family of three, and after 15 years (and relocation to North Carolina), she returned to the workforce as a business manager for an independent testing and training organization, and later as director of accounting for a management consulting firm.
Initially hired as RCI's operations manager, Micki served in an interim overall management role during the transition period between association directors prior to taking on the additional responsibilities of director of both the registration and the membership programs. In 2003, she was named as RCI's first Associate Director. Membership has grown exponentially during her tenure. In the past several years, directors of office operations and membership services were hired, which allowed Micki to focus the majority of her energies into the management of RCI's six registration programs. Since 2014, she has been instrumental in the adaptation of all exams from paper-and-pencil format to computer-based testing at conveniently located testing centers worldwide. Micki continues to work with multiple committees of subject matter experts to develop legally defensible exams for RCI's credentials and to manage the application, testing, and maintenance processes for all candidates. She is a member of the Institute for Credentialing Excellence (ICE) and the American Society of Association Executives (ASAE).
When not at RCI, Micki enjoys family time with her three grown children and two grandchildren. She loves to play tennis, hike, and bike, as well as travel, cook, and garden.
Kris Ammerman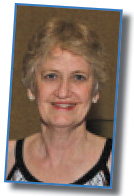 Kris earned a bachelor of arts degree in writing and Asian studies from the University of Arizona in Tucson before returning to her hometown of Honesdale, PA, and pursuing various roles at its daily newspaper, The Wayne Independent, culminating in the position of managing editor. In addition, she co-owned and operated an art gallery and a game room there. In the 1980s and 1990s, she also edited a trade association journal for the Evidence Photographers International Council (EPIC). Kris ultimately came to RCI from an editing and research position at management consulting firm FMI in Raleigh. She published a mystery novel, One Man Short, shortly after adopting her daughter, Rachel, in 2004.
Kris has been instrumental in the development of the association's technical journal, Interface, which has tripled in size and scope during her tenure. In 1999, she launched RCItems, a monthly member newsletter that will soon be offered exclusively online. She is responsible for publication of annual convention and building envelope proceedings and the annual Guide: An Overview of RCI Services. In 2014, she was awarded the William C. Correll Award by RCI's Jury of Fellows for demonstration of "a high degree of professionalism, leadership, ethics, unselfish dedication, or significant contribution to the growth and recognition of RCI, Inc." Kris is a member of the Construction Writers Association (CWA) and of National Women in Roofing (NWIR).
Outside of work, Kris enjoys reading and writing at her lake retreat outside of Raleigh. She sings in a choir and plays tennis, and is also an Airbnb hostess.
The association, members, and staff of RCI are grateful for the 20 years of exemplary work, dedication, and service Micki and Kris have given the organization.