December 10, 2021
First Vice President Candidate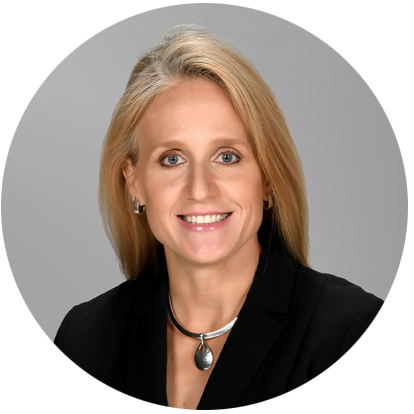 Amy M. Peevey, REWC, RRO, PE
Candidate for First Vice President
Professional Experience
Amy Peevey is a building enclosure engineer with an extensive background in forensic, new construction, and litigation support for buildings and building enclosures. Peevey's experience includes the investigation, evaluation, analysis, new and repair design, testing, and construction monitoring/administration for building enclosure, structural, and construction material problems. She specializes in building enclosure design; design peer review; building envelope commissioning; failure investigation, evaluation, repair design, and construction monitoring of building envelope systems; as well as litigation support services related to building enclosure, structural, and other building systems.
IIBEC Experience
Building Enclosure Symposium Chair, 2015–2017
Convention Committee Member, 2015–2017
Building Enclosure Symposium Committee Member, 2012–2015
Gulf Coast Chapter Board Member, 2011–2013
Consultant Member, 2008–present
Education
BS Architectural Engineering, University of Texas at Austin, 1999
IIBEC Train-the-Trainer, Reno 2011
IIBEC Affiliated Chapter/Region Leadership Development Training Workshop, Raleigh 2011
Attended and provided numerous IIBEC (RCI) courses
Professional Work History
2020- Present: Vidaris, Inc., Regional Director – Southwest
2018-2020: DeSimone Consulting Engineers, Director
2008–'18: Building Exterior Solutions, co-owner/principal
2000–'08: WJE, senior associate
1999–'00: Law Engineering, staff engineer
Publications/Presentations
"Curtainwall Laboratory Mock-Up Testing…," 31st RCI International Trade Show and Convention, 2016
"The Perfect Storm: MHHS Texas Medical Center Hurricane Ike Restoration," 27th RCI International Trade Show and Convention, 2012
"Common Installation Problems for Aluminum-Framed Curtainwall Systems," Building Envelope Technology Symposium, 201
Position Statement
Since joining IIBEC in 2008, I have strived to become an active member and to contribute by reinforcing IIBEC's principles and goals within our industry. IIBEC has been instrumental in defining the roles and responsibilities of building enclosure professionals and the development of my consulting career. The collaboration of the manufacturers, contractors, and professionals within IIBEC embodies my personal approach as a building enclosure expert to ensure successful project outcomes. As a member of the Executive Committee, I will continue to support IIBEC with the same level of passion and dedication with the commitment to support IIBEC's Strategic Plan.
Technical Notoriety/Professional Practice: As a professional in the building enclosure industry, I often find myself explaining the role and need for an IIBEC certified professional on projects. Therefore, my goal will be to develop recognition for each of the IIBEC certifications so that they become more mainstream and acknowledged as "professional" designations within our industry.
Networking/Collaboration/Branding: All successful endeavors are best supported by a multi-skilled and disciplined team working toward a common goal. As such, I would like to grow the personal and business opportunities within the individual IIBEC members, as well as partnerships within the IIBEC and international building enclosure community.
Education/Certification: As a majority of my IIBEC contributions have been centered on the growth of membership's technical knowledge, I will continue supporting this effort by developing our educational and certification programs, as well as promoting their industry-wide support.
Thank you for the opportunity to run for IIBEC's Executive Committee. I look forward to serving you.
Personal Information
Amy is married with two children. She is a native Texan, born in Austin, and has resided in the Houston area since 1999. When not working, she enjoys family time, restoring antiques, home renovations, service work, fitness, and organizing events.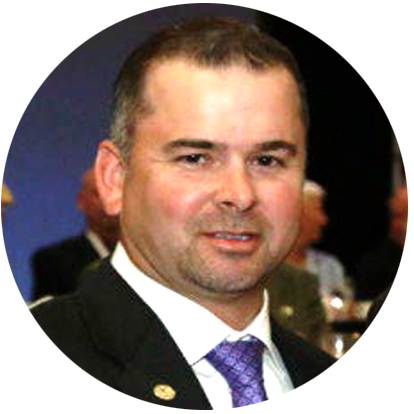 Robért J. Hinojosa, RBEC, RRO, PE, CDT, CEI, CIT
Candidate for Secone Vice President
Professional Experience
Robért Hinojosa is the principal engineer and owner of the engineering/consulting firm RJH & Associates Inc., located in Miramar Beach, FL, with three branch offices located in Charlotte, NC, Houston TX,
and London, ON.
IIBEC Experience
IIBEC, Inc – President 2016-2017, IIBEC Fellow (F-IIBEC)
1st  Vice President (2015-2016)
2nd Vice President (2014-2015)
Secretary/Treasurer President (2013-2014)
Region II Director (2011-2013)
RRC – #0569: RW C – #0025: RRO – #0465: REW C – #0011: RBEC – #0005
Professional Affiliations/Work History
PE – Registered Professional Engineer FL, TX, NC and over 30 other states in the US.
CDT – Construction Document Technologist through CSI
Level 1 certified Infrared Thermographer through Infraspection Institute
CSI – Professional Member Sealant
SWRI – Waterproofing & Restoration, Institute Associate Member
Technical Publications
"Field Testing of Wet-Film Thickness and Dry-Film Thickness of Waterproof Coatings," published in The Journal of RCI Interface, December 2009, Vol. XXVII, No. 11, Pg. 22-28.
"Designing, Specifying, and Testing Windows for Water Penetration Resistance: The Effects of Changes in the AAMA 502 Test Standard," published in The Journal of RCI Interface, April 2010, Vol. XXVIII, No. 4, Pg. 6
"Safety Considerations for a Steep-Slope Metal Roof Restoration," published in The Journal of RCI Interface, October 2010, Vol. XXXVIII, No. 9, Pg. 11-22
"Bonded Pull Test: Not Just for Roof Membranes Anymore," published in Interface Technical Journal, December 2011, Pg. 6-10.
"Utilizing Infrared Imaging for Detection of Filled Cells in Exterior CMU Walls," published in IIBEC Interface Technical Journal, October 2012, Pg. 21-25
Education
Bachelor of Science (BS), Civil Engineering Texas A&M University
Master of Business Administration (MBA) University of Houston
Continued education at seminars, courses, plant tours, and many IIBEC courses.
Position Statement
IIBEC is the organization that is and should be the driving force in the roofing and building enclosure industry and profession for education and registrations.
In this time of COVID and the year 2020, it should be IIBEC's role to continue to solidify and promote our organization and the building enclosure consulting industry.  Now, more than ever, IIBEC needs to support its members and chapters by modernizing communication, education, and networking events like the convention and building enclosure symposium.
With the aging population of our member base, it is more important than ever to promote the organization to attract younger and a more diverse membership. I believe that attracting younger members from universities, trade schools, and at early stages of their career is paramount to bringing in new members to our industry and continue the growth of IIBEC.
IIBEC should continue to develop and increase our recognization and profile in the building enclosure industry and ensure that our registrations become more recognized.  Advocating for our members and registrations needs to be a priority, and we need to develop plans and commit resources to promote IIBEC within the industry.
I have had the great fortune of being involved in IIBEC throughout my career and have benefited both professionally and personally.   If elected again to the EC, I will continue my staunch effort to advocate for this organization, its registrations, members, and their interests
Personal Information
My wife, Shelly, and I have been married for 14 years. We have two children: Lance, 13 and Alina, 11. In my personal time I enjoy boating  with my family and participating in long-distance running events.  I have run over 40+ full marathons (26.2 miles) including all the world major marathons: Boston, Chicago, New York, Berlin, London, and Tokyo. I am working toward my goal of running a marathon on all 7 continents and in 2019 ran a marathon in Antarctica.
Chris Dawkins, PE
Candidate for Secretary/Treasurer
Professional Experience
Principal Building Consultant and Forensics Engineer with Beech Consulting, Inc. and Engineered Solutions International, LLC, with 35-plus years' experience in building construction and civil engineering disciplines. Primary consulting practice for the past 25 years has been focused on building enclosure components assessment and building systems forensic investigations. Professional practice areas also include construction phase services for new buildings or existing building renovations; facilities master planning and civil engineering design. Since 1993, I have practiced as a building consultant/consulting engineer, after serving 12 years with the U.S. Navy Civil Engineer Corps.
IIBEC Experience
IIBEC Codes & Standards Committee – Term 2020 – 2023
IIBEC Region II Director – Term 2019 – 2021
Georgia Chapter of RCI, Inc. Executive Board Member (Secretary, Treasurer, Vice President, President, and Past President) – 2014 – 2018
Co-Taught IIBEC Professional Building Consulting Atlanta, GA – February 2020 & RCI Exterior Walls Science & Technology Atlanta, GA – August 2017
Continuing Education Lectures Developed and Presented 2014 – 2020 to IIBEC GA, VA & Mid-South Chapters and Nashville, TN & Alabama Branch Meetings on "2009 & 2013 Case Studies – Hailstone Impacts Damage to Various Roofing Systems and Lessons Learned"
Consultant Member of RCI, Inc./IIBEC since 2004
Other Professional Affiliations
Registered Professional Engineer in GA and NC
Member, American Society of Civil Engineers (ASCE)
2015-2021 Lecturer at The Environmental Institute, Marietta, GA on "How Moisture Gets Into Buildings"
Professional Work History
President & Founder, Beech Consulting, Inc. Duluth, GA – 2003 – Present
Principal Building Consultant & Civil Engineer, Engineered Solutions International, LLC, Atlanta, GA – 2008 – Present
Associate, Kimley-Horn and Associates, Inc. Raleigh, NC and Norcross, GA – 1993-2003
Public Works Officer, Presidential Retreat, Camp David, MD – 1990-93
Company Commander and Equipment Officer, Naval Mobile Construction Battalion 7, Gulfport, MS with 8-month deployments to Naval Air Station, Sigonella, Sicily, Italy and Naval Station, Roosevelt Roads (Ceiba), Puerto Rico – 1987-89
Aide to Commander, Atlantic Division, Naval Facilities Engineering Command, Norfolk, VA – 1985-86
Public Works Officer, U.S. Naval Support Activity, Souda Bay, Crete, Greece – 1983-85
Assistant Public Works Officer, Naval Air Facility, El Centro, CA – 1981-83
Education
Master of Science, Civil Engineering, 1987, GA Tech
Bachelor of Science, Civil Engineering, 1981, NCSU
Position Statement
IIBEC and its community have deeply enriched my professional practice. I want many others to have similar IIBEC experiences that make them and their teams stronger.
I desire to continue serving in leadership, with the objectives of growing IIBEC's impact and influence and sustaining and enhancing its exceptional industry reputation.
RCI's founders and our leadership forebears have established a rock-solid foundation for our community and a legacy of advocacy and advancement of consulting excellence within our industry. We stand on their shoulders, but there is much more to accomplish, so let's keep at it.
As Secretary/Treasurer, I will steadfastly work as part of our international team, in support of our strategic plan vision that "IIBEC is universally recognized as the leading authority for building enclosure consulting", with emphases on:
Membership and Chapters Growth (let's smartly set a path to get to 5,000 members and beyond);
Education (let's continue to nurture and continuously improve this foundational pillar of our culture); and
Development of Future Leaders (our Regions, Chapters and Branches leadership, committees and task forces volunteers and IIBEC staff are exemplary teams that, with thoughtful support/mentorship, recruitment, and encouragement, will sustain and enhance our overall excellence and leadership transitions as we go forward).
In short, my guiding leadership principle is to "energetically serve our membership". I have ordered my personal and business worlds to create the margin and time to be able to serve in this role. Thanks for reading this profile and I would sincerely appreciate, and will honor, your vote.
Personal Information
I grew up in Greensboro, NC, but now call Suwanee, GA home with my wife, Lee. We have a daughter and two sons and two grandsons. Outside of business life, personal passions include guitar, golf, reading, and travel.