October 27, 2022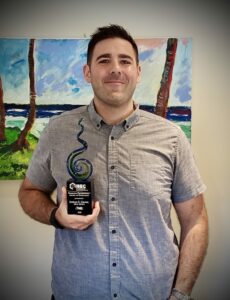 Jordan Crump, RRO, REWO, currently serves as chair of the IIBEC Emerging Professionals Committee. He is a principal and project manager for True North Construction Management Inc. in Woodinville, Washington. Crump studied at the University of Washington–Michael G. Foster School of Business as well as Whatcom Community College.
How did you get involved with IIBEC?
Before I founded True North, I worked for a general contractor. My partner at True North, Jeff Samdal, was involved with RCI (now IIBEC), and he got me involved. I started by attending the Puget Sound Chapter meetings and then jumped right in and went to the 2017 RCI International Convention and Trade Show in Anaheim, California, that first year.
Through regular attendance at the chapter, I was nominated for the board of directors, and that started the process of my involvement as an officer with the chapter. I have held all the leadership positions, from secretary to president, except for treasurer.
What do you do on a typical day on the job?
True North is an owner's representative project management company. We help clients investigate and manage exterior remediation projects for commercial and multifamily housing, including roofing, exterior cladding, and below-grade waterproofing. We also assist clients with Third Party Course of Construction inspections and construction verification for both new and remedial construction.
What I enjoy the most about our work is that every day is different and that it gives me an opportunity to engage with both clients and contractors on a wide range of issues.
Have there been any projects that you have enjoyed more than usual?
I'm not sure that I can pick out a single project that stands out from the rest, but generally speaking I really enjoy working on exterior envelope remediation projects due to the improvement not only in the performance of the building but also to the exterior appearance and aesthetics. It's a good feeling to walk away from a completed project knowing that the building will perform and that it looks great as well.
Have you had any mentors in the industry and what have they taught you?
I can think of several mentors who have assisted with my professional growth over the years. One thing that stands out is remembering that project close-out starts on day one, and that having a well-defined scope, schedule, and budget are key to a well-managed project. One of the cool things about IIBEC is the opportunity to engage with peers on both a personal and professional level. The chapter meetings and national events are often disarming and facilitate thoughtful conversations about a variety of topics.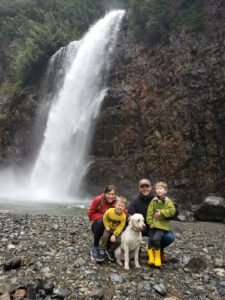 What core values are important to you?
The Golden Rule is up there at the top of the list. Treating our work, customers, and projects the way that we would want to be treated. The four agreements have also been a constant for me—be impeccable with your word, don't take anything personally, don't make assumptions, and always do your best.
What advice would you give today to someone starting out in the industry?
Be a sponge and soak up as much information as humanly possible.
Be open to opportunities to listen and learn.
Never assume there is a single right way to address a problem.
Embrace challenges and adversity, and leverage the experience for personal and professional growth.
What value has IIBEC involvement brought to your career?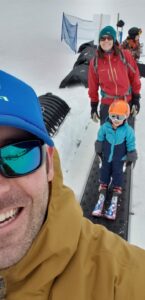 Certainly, the IIBEC Code of Ethics is widespread and works its way into how we do our job and how we communicate with our peers and vendors. I think this works to raise the bar and increase accountability in our industry. Being involved with IIBEC has also resulted in introductions to peers and in wonderful friendships.
What has been your greatest accomplishment?
Taking the plunge into the deep end and starting True North with my friend and business partner Jeff Samdal. The "first" day for True North started the day after my youngest son was born, which made it quite the leap of faith. Coming up on six years later and seeing that our company continues to grow and thrive—that is beyond rewarding.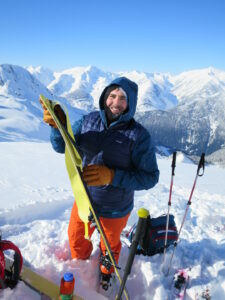 What do you do when you are not working? What are some of your hobbies and interests?
All of my family members are alpine skiers. My wife and I also like to get out into the backcountry for ski touring. We also like camping, hiking, mountain biking, and spending time at our cabin in the in the foothills of the Cascade Mountains east of Seattle.
One of the things people don't know about me is that I am also an urban farmer. I am an amateur beekeeper, and I have an aviary of honeybees that currently includes three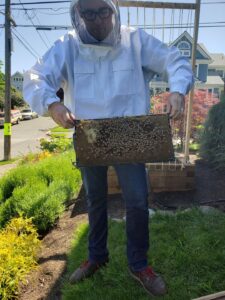 colonies.
Finally, having grown up in the area, I am huge Seattle sports fan. I have fond memories of watching football and baseball games in the Kingdome and at Husky Stadium.