October 8, 2021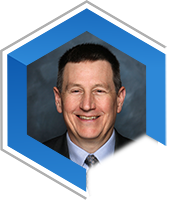 As I write this, the 2021 IIBEC International Convention and Trade Show is rapidly approaching, and my thoughts have turned reflective, as they have many times over the past year. I've had many discussions with IIBEC members and others over the past few months, trying to understand why being together, face to face, seems so important, despite our increased use of, and reliance on, remote meeting tools, phone calls, and emails.
Last weekend, wisdom on the matter came to me (this alone is a rare occurrence) from an unexpected source. It was a rainy weekend, and with the easily dismissed task of nonessential cottage roof repairs taking a back seat to Mother Nature, my son and I found some time to have a good, if meandering, discussion. My son is (periodically) studying philosophy, so conversations with him tend to go deeper than my object-oriented mind is usually wont to do. This time, we landed on the topic of friendship—the various forms it can take, and the classical view, first presented by Plato, of "levels of friendship," a concept that we may have all sensed but probably don't actively think about, unless we are philosophy majors.
As we discussed the classical definitions of levels of friendships (this was more him inform-ing me than an actual discussion), I started to understand a bit more of why some friendships mean more than others, and why, for me, so many of the friendships I have made through IIBEC are so special.
Aristotle distinguished between three kinds of friendship: friendships of pleasure, of utility, and of virtue, all of which involve a reciprocal interaction that is responsive to merit. He considered that the first two types might be "lower-level" friendships because they do not form for the sake of the other, but rather for what you would receive in return. The highest level of friendship, the friendship of virtue, requires mutual caring, and a bond of trust that leads to shared interests, views, or activities.
So, the skeptical among us might ask, "Why should I invest time and energy in a friend instead of in myself?" Aristotle reasoned that to live well, a person can avoid self-deception only through friends, who act as a mirror of oneself. It has also been argued that friendship reinforces our understanding of shared activities as worthwhile, and makes them more difficult to avoid or lose. Friendship also moves us to take on wider responsibility and perform special duties of care for friends that we might not perform for other people.
If you have read this far, you can probably see all the ways that the face-to-face interaction between IIBEC members at an event like the convention is like the perfect storm for building and reinforcing our most important friendships. Sure, we all take pleasure and comfort in being among people with similar technical backgrounds, and we can certainly obtain material help from and be of use to our IIBEC acquaintances. But seeing our friends also allows us to reaffirm or reconsider our own values. And as we share stories, experience new things together, act a little wacky, and spend time with each other during an event like the convention, we elevate our levels of trust in each other and bring our shared views into clear focus—these are the things that define the strongest friendships.
NFTs, or nonfungible tokens, are a recent creation used to certify that a digital asset is unique. Philosophers also argue that friend-ships are non-fungible, meaning they cannot simply be replaced by a similar relationship, because each friendship is a unique creation.
Until the day when our friendships can be digitized just like NFTs, we're going to need events like the convention to build them and reinforce them and nurture them. I'm already looking forward to seeing you next March in Orlando!