June 2, 2023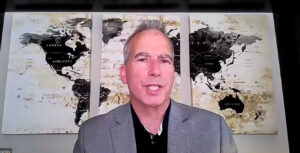 The RCI-IIBEC Foundation hosted a release event and panel discussion May 31, 2023, of a new study on the use of unit-price procurement for design and construction services. "An Analysis of Unit-Price Procurement & Cooperative Purchasing" is based on interviews with vendors, cooperative purchasing list owners, regional cooperative purchasing agents, public owner facility managers, and public procurement staff. Sid Hankins, F-IIBEC, RRC, AIA and treasurer of the RCI-IIBEC Foundation, which sponsored the study, served as moderator of the event that also featured study coauthor Paul S. Chinowsky, professor emeritus at the University of Colorado Boulder, who highlighted the study's main findings.
Chinowsky cited four top-line issues from the report: access in qualification, national pricing practices, independent and professional oversight, and building code inconsistency. On pricing, Chinowsky said that a "national best price" for most of the country will be higher than a price obtained if the project was procured through a regular bidding process. In terms of selection, Chinowsky noted a lack of transparency in who can get on an approved list and what the specific criteria were for approval. He also pointed to "a heightened concern" about materials specified by suppliers in conjunction with owners that are greater than the required specifications for the project and specific to an individual supplier.
In addition, the study highlights concerns about when an independent consultant with specific expertise might be required, as well as a lack of code guidance for specific geographies during the construction phase of a building project.
In sum, Chinowsky said that the study shows the following:
This is a multiphase issue, with concerns raised in everything from pre-project qualifications to final construction.
The lack of independent oversight by design consultants is creating a life safety concern.
The lack of transparency in vendor selection is leading to concerns of equity, access, and appropriateness.
The focus on creating "easy" selection processes for projects is leading to increased prices and potentially inappropriate product specifications.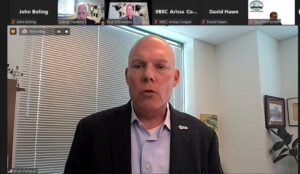 Brian Pallasch, executive vice president and chief executive officer of IIBEC, discussed IIBEC's policy recommendations drawn from the report, focusing on the independence of the design professional; public health and safety; the avoidance of single-source specifications; the importance of full and open competition; and the use of qualifications-based selection for procurement of design services.
For more information, see all of IIBEC's resources on the procurement of design services.