December 9, 2016
Markian Duma, RCI Region I director, has accepted a new position as Preferred Accounts Manager NE with Johns Manville, which will reclassify his status with RCI as an Industry member. As such, he has respectfully submitted his notice of resignation as RCI's Region I director. (The RCI Bylaws stipulate, in article 10, section 1A, that region directors must be consultant members.) "Everyone at RCI is just fantastic. I'm really saddened that I had to step down. But, I totally understand and respect that we have rules in place for a reason," said Duma.
Mark has been an excellent and effective director of Region I and we are sad to see him go."
—statement from RCI, Inc.
Duma has been a member of RCI since 2008, and served on the board since 2015. RCI President Robért Hinojosa said, "We appreciate all that Mark has done for RCI and look forward to his continued involvement as an Industry member."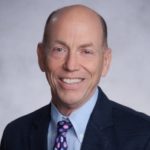 The position of interim Region I director will be filled by Bill Waterston, RRC, AIA, CSI. Bill has been a member of RCI since 2002, and an RRC since 2004. He has served on many committees, most notably multiple stints on the Building Envelope Symposia Committee, and on the Annual Convention Committee. He has also presented both at international RCI events, and locally for his chapter and region. He helped form the New England Chapter of RCI and was part of the committee to develop the first Professional Building Consulting Course.
Duma wishes his successor the best in his new role. "Bill Waterston is a very well-respected individual in our industry. I wish him the best of luck as an interim director. More importantly, I sincerely hope that he decides to run for the position during the upcoming elections. He has much to offer to the organization. We need more people like him."
Regarding his new responsibility, Waterston said, "I am looking forward to serving RCI in a different capacity."
Waterston is an Associate Principal with Wiss, Janney, Elstner Associates, Inc. in Boston, and has worked on repair and rehabilitation plans for Fenway Park. He and his wife Judy have been married for 44 years and have two sons, John and Mark.