April 1, 2019
A 118-meter- (387-ft.-) high waterfall will cascade the full height of the western elevation of a planned apartment building in Brisbane, Australia. The building, dubbed simply "Waterfall," was designed by Koichi Takada Architects for developer Aria Property Group and will feature 216 residential apartments on Hope Street South in Brisbane. Water will start off the rooftop pool deck and slowly cascade down the tower via glass panels. As it reaches the podium of the tower, it will dissipate with a misting effect created on the podium's green walls and ground-level planting.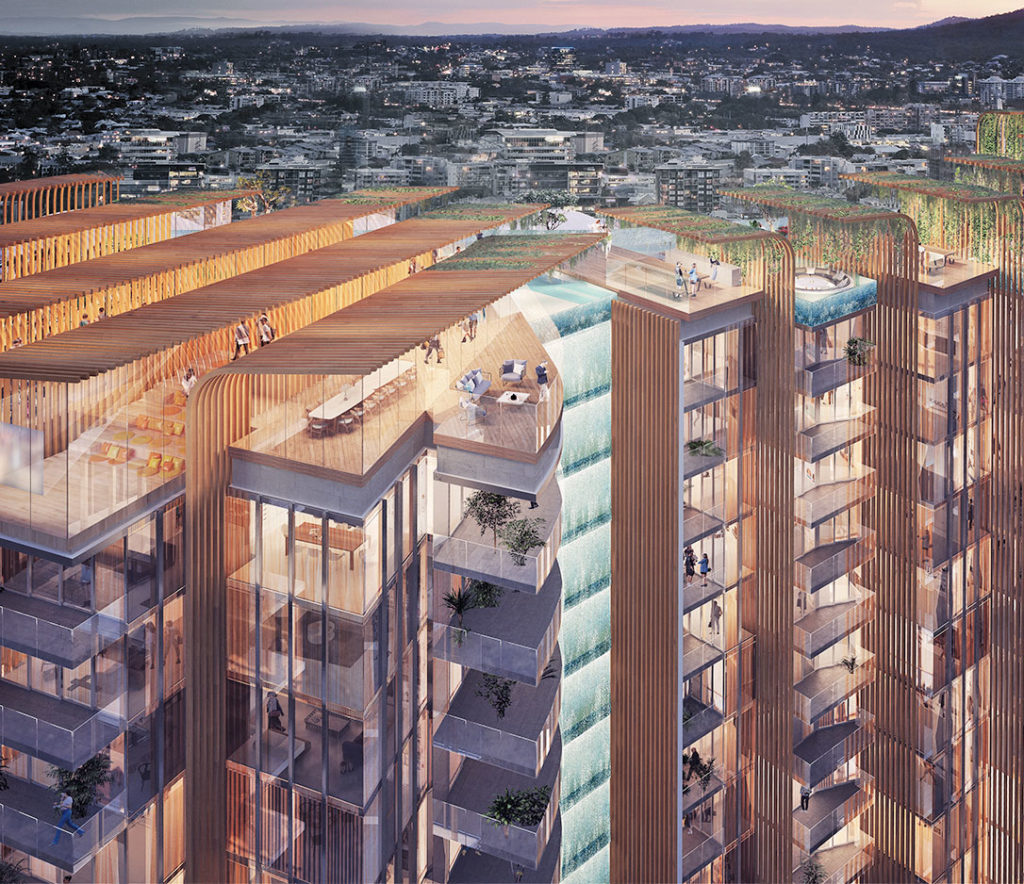 In addition to contributing to the maintenance of the plants, the misting will carry down to the public domain, creating a cooling effect to pedestrians and visitors to the retail section. It will be illuminated at night.
Expansive green walls will cover large portions of the tower's façade, which will be heavily shaded with screens.
The planned rooftop recreation deck features a myriad of indoor and outdoor residential amenities, delivering views over Austin towards the Brisbane River. The 1040m2 (11,195-sq.-ft.) rooftop will have indoor amenities, including a gym, theater, and dining rooms. External amenities include a lap pool, barbecue area, and sunken lounges and landscaping.
The $150 million AUD project ($107 million USD) project will be adjacent to the city's new park, expected to open in May 2019 underneath the railway lines.
— koichitakada.com and brisbanedevelopment.com