September 1, 2019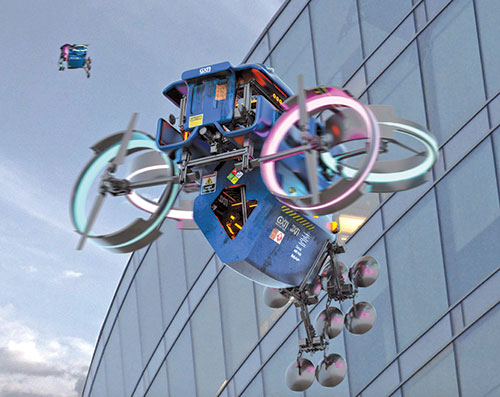 What if sometime soon a "drone printer" could repair the façade of a high-rise building much as a 3-D printer can lay concrete to print a basic building?
GXN, the research spinoff of Danish architectural firm 3XN, is studying hightech robotics that could repair, enhance, and build sections of high-rise façades. GXN is working with government-sponsored Dansk AM Hub and MAP Architects on experimentation in additive manufacturing to create prototypes that imagine a future where our buildings and infrastructure could be created and maintained with the help of autonomous robotic 3-D printers.
They created both mechanical and virtual prototypes—from spidery drones that could print fungus into micro-cracks on highways to prevent further damage, to futuristic drones that could seal thermal enclosures of high rises.
— The Architect's Newspaper