August 5, 2016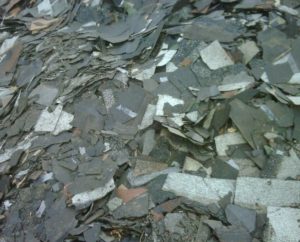 by Walt Rossiter
In 2008, ASTM Technical Committee D08 on Roofing and Waterproofing established Subcommittee D08.24 on Sustainability in answer to topical pressures to develop sustainability-related standards for these vital building envelope components. Over the last eight years or so, the subcommittee members — and particularly the task group chairs — have enthusiastically and persistently put forth efforts toward development of such standards. Finally, at the June meeting, the sustained efforts (no pun intended) succeeded. D08.24 completed development of its first standard, titled "Guide for Establishing a Recycle Program for Roof Coverings, Roofing Membrane, and Shingle Materials." As might be imagined, the D08.24 members were extremely enthused and pleased in reaching this milestone achievement. The new standard is expected to be issued this coming fall and bear the designation D8013.
The scope of the standard includes the following:
The guide provides information for the development of a program to reduce roof covering waste. The recycled roof coverings and any scrap roof cover materials may be reprocessed back into new roof coverings, into other roofing products or into other products. This guide does not comment on the use or the inclusion of other recycled or recovered materials that may be used to increase the total amount of recycled material.
The guide addresses terminology, logistics, quality assurance, and separation or segregation in the recycling process of materials.
The prime audience for this standard is the manufacturing segment of the roofing industry. In this regard, the standard states it is intended to be used by roof covering manufacturers to develop protocol for waste reduction and resource recovery in the field by initiating a recycling program of the roof covering. The roof coverings should be sent to a facility where the material can be processed by chemical recycling, mechanical recycling, or other accepted methods and shipped to a manufacturer to be included in the production of new roof coverings or, alternatively, into new products besides roofing.
Although focused on manufacturers, the standard should also be useful for consultants involved with projects that include membrane replacement and recycling of the replaced membrane. A feature of the standard is the development of a Certificate of Composition Disclosure (CCD) that a designated party, as assigned in the project specifications, provides to the entity receiving the material to be recycled. The CCD should, at a minimum, identify the project location, size (estimated pounds) of the roof covering, type of roof covering, original supplier if possible, age, method of how the product was installed, and the means by which the recovered material will be packaged and shipped. The intent of the CCD is to help to "ensure the quality and consistency of the recovered materials." It is not beyond reason to imagine that some project specifications might designate the roof consultant to develop the CCD.
In addition to issuing D8013, D08.24 has work underway on the following new standard guides:
Design of Sustainable, Low-Slope Roofing Systems
Selection and Quality Assurance of Membranes Used in Vegetative Roofing Systems
Evaluating the Durability of a PVC Roofing Membrane System
Durability of EPDM Roofing Membranes