July 21, 2017
The building envelope industry has a number of specialties, and with that comes a number of experts. RCI is proud of the fact that many of those subject matter experts are our members. However, our members do not work in the main RCI office, and therefore can't be contacted by calling the main office.
If you have an issue that requires the advice of or consultation with one of our members, the best course of action is to find a consultant in your area and contact them directly. You can search for RCI members on our website.
Go to iibec.org, and click on "Find a Member." About halfway down the page, there is a blue link that says, "Search the RCI, Inc. member directory to find an unbiased building envelope consultant in your area." That link will take you to a page that looks like the image below, where you can search for a consultant who best suits your needs.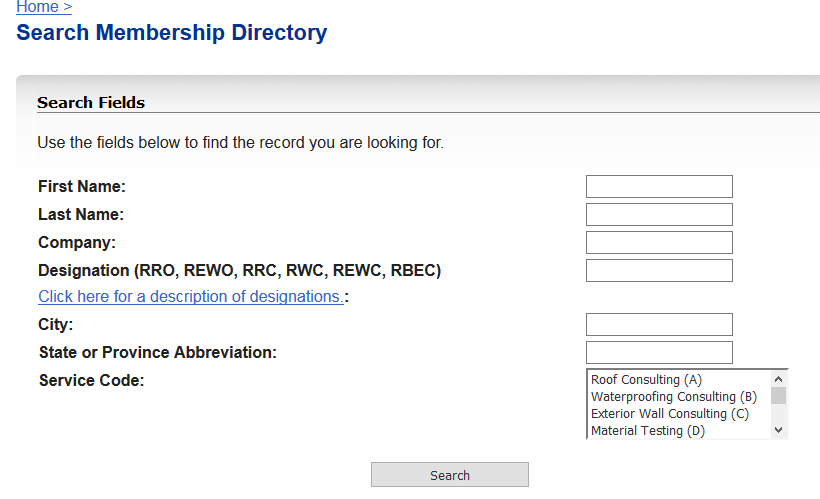 You can search for specific RCI designations, by service code, by location, or all three. If there is a particular company you're interested in using, you can also search by company and see if there are RCI members who work for that company. And of course, you can also search by name if you have someone specific in mind.
Once you've found a consultant, click on them to see all of the contact information that they have chosen to list in our database, and decide whether you want to call, email, or visit their website to get your question answered.
If you have difficulty with any issues, you can always call or e-mail our office.