December 14, 2020
By Rick Gardner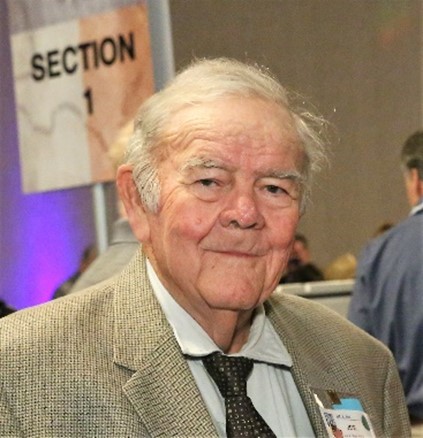 Former Foundation chair and IIBEC member extraordinaire Joe Hale, F-IIBEC, was honored on Thursday, November 12, for his service, dedication, and commitment to the RCI-IIBEC Foundation, IIBEC, and his community in southwest Virginia.
At the event held in his honor, the Foundations Board presented the Friends of Fort Chiswell Library a check for $40,000 in support of a new community library to be named, "The Joe Hale Public Library of Fort Chiswell."
As a further surprise, the Fellows of IIBEC and the IIBEC Executive Committee voted Hale as the first person to be named an honorary RRC. IIBEC CEO and Executive VP Brian Pallasch presented Hale with the designation.
"Without you, Joe, RCI and now IIBEC would not be what it is today," stated Pallasch. "We want to thank you and honor you with the first of its kind, an Honorary Registered Roof Consultant."
"As a member of the Jury of Fellows, it was a unanimous decision, there was no discussion whatsoever that you deserve this," said Sid Hankins, F-IIBEC and Foundation Board Treasurer. "We wanted to make sure you knew how much we care for you and what you have done for us."
"People who know me, probably know that I have argued against you doing anything like this. The Foundation has meant so much to me, over the years; it has been like a family," Hale said. He then went on to highlight Helene Hardy-Pierce from the Board. "She's one of the people I have met of so many, that when she tells you something, you can take it to the bank. It is going to be that way. People that have integrity and their words mean something; It is what we are all about. This is the most overwhelming thing that has ever happened to me in my life. I cannot tell you how much I appreciate it. Thank you."
The RCI-IIBEC Foundation and RCI Foundation Canada collaborated to recognize Hale. He is now a director emeritus with the Foundation, a past IIBEC president, and an IIBEC fellow. He helped create the Roof Consultants Institute Foundation in 2001, which has evolved into the current RCI-IIBEC Foundation.
Dick Canon, F-IIBEC, shared stories regarding Hale's influence worldwide. "When we founded the Roof Consultant's Institute (now IIBEC), the reason we did so was there were people calling themselves "roof consultants" that didn't know the difference between a roof and a shoehorn. We wanted to fix that." Canon went on, "Here is this Virginia hillbilly, that I consider to be my mentor. One of my closest friends…I cannot think of a better way to honor him than to have a place of learning named after him. It is such an honor bestowed by your community Joe. For the RRC, you should have been number 001, but Don Bush got in line before you alphabetically. I congratulate you on a life accomplishment."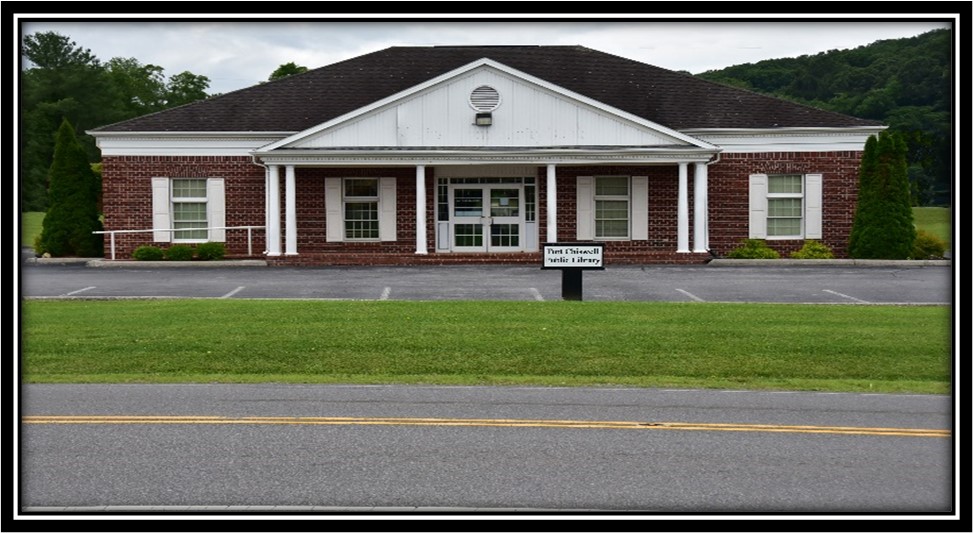 Hale recently stepped down from his position as chair of the RCI-IIBEC Foundation due to health concerns. In honor of him, the Foundations chose to donate $40,000 to the Friends of Fort Chiswell Library, a project to which Hale already donates his time and money. The project involves the purchase of a former bank building in Fort Chiswell, VA, that will be transformed into a new library serving the rural southwest Virginia community. The Foundation hopes to further help this project and continue to honor Mr. Hale with an additional $40,000 from individuals and corporate donations to the Foundation.
If you are interested in joining this effort, donations may be made online at: https://rci-iibecfoundation.org/donate.aspx
Or through the Canadian Foundation at: https://www.rcifoundation.ca/donate.aspx
Or you may simply mail a check to:
RCI-IIBEC Foundation, Inc.
Attention: Joe Hale Library Project
434 Fayetteville St., Suite 2400
Raleigh, NC 27601
Please contact Foundation Development Officer Rick Gardner, at Foundation@iibec.org or 919-859-0742 ext. 107 if you have any questions.
---
IIBEC Foundation Development Officer Rick Gardner
Gardner has advocated for IIBEC's foundations via fundraising, networking, and innumerable phone calls since 2014. You can reach him via email at rgardner@iibec.org.