By Rick Gardner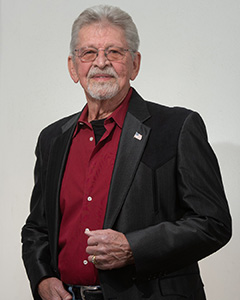 In our ongoing series of IIBEC member profiles, we highlight Robert Boessen of Grayco Roofing Consultants out of St. Louis, MO. Boessen holds his RRC designation with IIBEC, as well as his CDT (Construction Document Technologist) designation from CSI. He is active with RICOWI and the IIBEC Mid-America Chapter.
Can you give me a brief overview of what you do in your day-to-day job?
I have been an advisor for Grayco Roofing Consultants since officially retiring from Terracon Consultants in 2015. I mentor the young people in Grayco and serve on their advisory board. I serve as the roof consultant member of the Architects Alliance, Inc.'s, architectural design team. I spend my time on sheet metal issues, reviewing shop drawings, desk-reviewing projects, and working on the large-loss resolutions teams supporting the insurance community following major hurricanes and act-of-God occurrences. From time to time I get involved with legal issues as an expert witness; and as a self-employed guy, I work by the project and/or by the hour with other select consulting firms.
What is your favorite part of your job?
Every job is the same…four walls and a roof. BUT, every job, every roof, has its own site-specific issue.
I love that every job is unique. Every job is new. Every issue is new. Each situation, you tear it apart and put it back together. I love a challenge, and I have never been afraid to learn something from the experience. I love it!
What is your least favorite part of the job?
Paperwork. I dread hearing, "Sounds great, Robert; why don't you put that in writing and then get back to me?" I struggle with the written word, the formal presentation of the issue. I can do it, but it takes me forever.
As my mentor, Philip Nigus, PE, of Terracon Consultants, used to say to me, "Robert, we hired you to put the technical aspects on paper; you get that right, we'll take care of making it pretty." That man loved to connect the dots!