April 1, 2019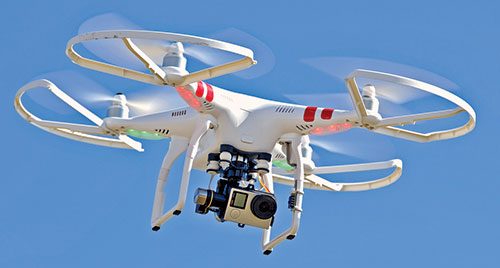 The Federal Aviation Administration (FAA) has imposed new rules for all small (between .055 and 55 pounds) unmanned aircraft systems (UASs) or drones, effective as of February 25, 2019.
All registration numbers must now be displayed on the external side of the UAS. Following the required registration with the FAA, the number then supplied by the FAA should be displayed in a legible condition on the outside of the UAS upon visual inspection. Previously, the number could be affixed within an enclosed compartment. But law enforcement expressed concerns that without an external display, first responders could be subjected to a heightened risk of a concealed explosive device.
Penalties for violations are based on the severity of the offense involved.
A proposed rulemaking change has also been published. It would, among other things, allow operations of small UASs over people under certain conditions and operations of small UASs at night without obtaining a waiver. It also proposes to amend the knowledge testing requirements in the rules that apply to small UAS operations to require training every 24 calendar months. Comments on the proposed change must be made before April 15, 2019, and should include the docket number, "FAA-2018-1087." They may be made by visiting http://www.regulations.gov.