March 29, 2018
A Japanese lumber company that has been around for three and a half centuries is planning to build the world's largest timber skyscraper. Sumitomo Forestry Co. Ltd. has partnered with architectural designers Nikken Sekkei on a 350-meter-tall (1148-ft.) structure in Tokyo that will be composed of 90% wood. The W350—so-named for the anniversary of the company and the height of the building—is scheduled for completion in 2041, Sumitomo's 350th anniversary.
The 70-story structure will also contain steel. The building will include housing offices, hotels, stores, and private homes, with balconies wrapped around the façade. It will cover 6,500 m2 (almost 70,000 sq. ft.) and 455,000 m2 (4.8 million sq. ft.) of floor space. The design factors in earthquake resistance through a system of braced tubes made from columns, beams, and braces.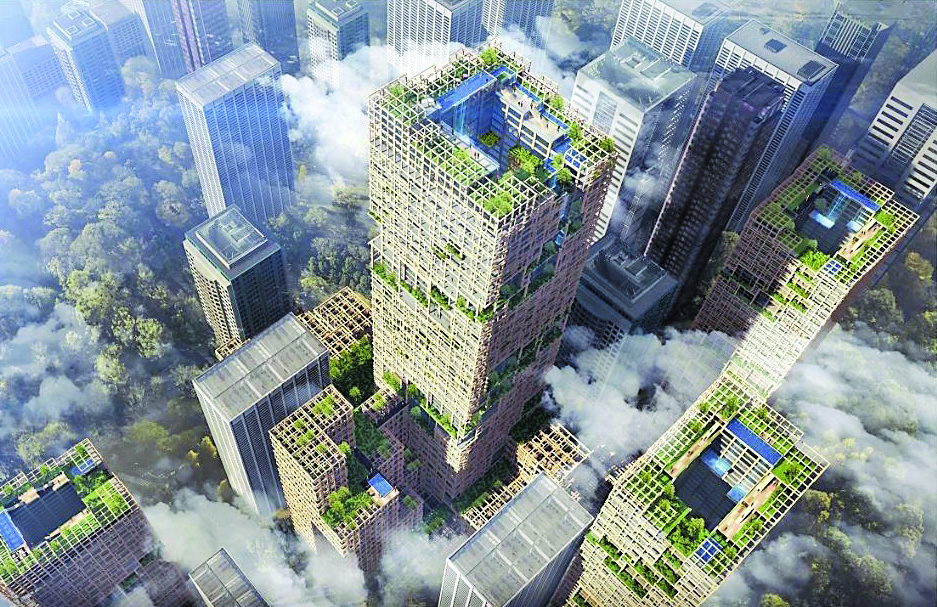 Some 180,000 cubic meters (6,356,640 cubic feet) of timber will be used in construction, costing around $5.6 billion. The concept was created by Sumitomo Forestry's Tsukuba Research Institute to "transform the city into a forest," according to DesignBoom.
In 2010, the Act for Promotion of Use of Wood in Public Buildings was enacted in Japan to raise awareness of a shift to wooden structures for public buildings, which had previously been restricted. "We will strive to create environmentally friendly and timber-utilizing cities to change cities into forests," the company declared.