December 1, 2018
By Don Kilpatrick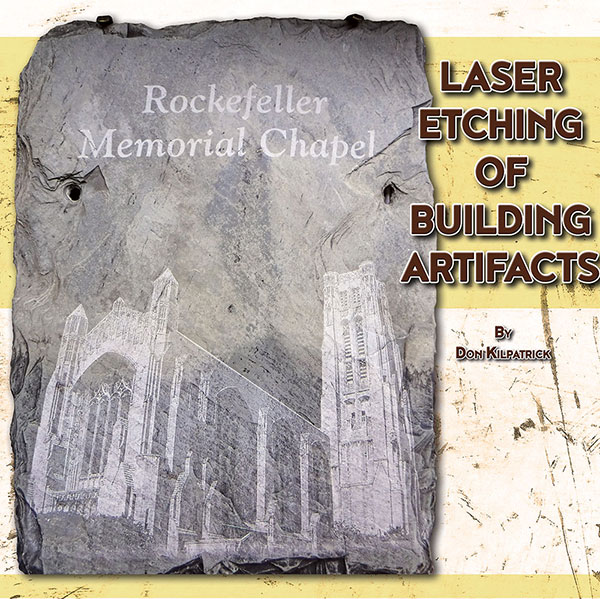 On a recent assignment where the owner opted to replace rather than lift and re-lay the existing materials, our staff was afforded the opportunity to experiment with slate that was otherwise destined for the dumpster, or to be salvaged for reuse at other locations. Through sounding, pieces of slate that retained structural integrity were pulled from the lot and carefully cleaned. The pieces were packaged and sent to a company that specializes in laser etching. A digital image of the building that would be transferred to the weathering side of the slate through laser etching was also provided.
We were more than pleased with the level of detail that was expressed in the finished product. Beyond the careful hand-washing of the weathered surface prior to shipping, no other specialized surface preparation was required. The cost was in the range of $60 to $70 per piece, with potential discounts for multiple runs. To date we have not tried the process on other substrates such as clay tile.
This practice may be a viable option for various circumstances. Consideration could be given to gifting the pieces to donors helping with a specific restoration effort or sold to community members with ties to the building. They could be used as the centerpiece of a fundraising campaign. Irrespective of end use, this unique process will predictably yield vintage, one-of-a-kind tributes to a building or a place in time.