By IIBEC Foundation Development Officer Rick Gardner
Gene Keeton is president of KDENT, located in Monett, MO. Keeton describes KDENT as a company that specializes in the building enclosure, focusing on continuity, compatibility, and constructability, so that the building does not leak.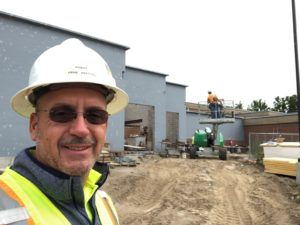 He is a CxP+BE (Commissioning service provider with Building Enclosure emphasis through the University of Wisconsin). He is also starting a new company called C3 Mastermind, LLC, to teach individuals the techniques and tactics he has used for the past 20 years to design and build better building enclosures.
How did you get involved with IIBEC?
I joined in 2011. I became a member because I was looking for information on the building enclosure, specifically, roofing. I was not very knowledgeable about roofing systems, and I found RCI (now IIBEC). I went to my first training courses in Chicago. I was actually a member of RCI for three years before I found out there was a Mid-America Chapter. I was at the 2014 Convention and Trade Show in Anaheim when I found out about the chapter.