April 24, 2019
By Alison Rice
Merriam-Webster's undisputed definition of a mentor is, "a trusted counselor or guide." I will not dispute it; however, I will argue that it falls significantly short of representing the opportunity and experience we are presented with as RCI (now IIBEC) mentors. We don't just counsel. We don't just guide. We inspire and transform!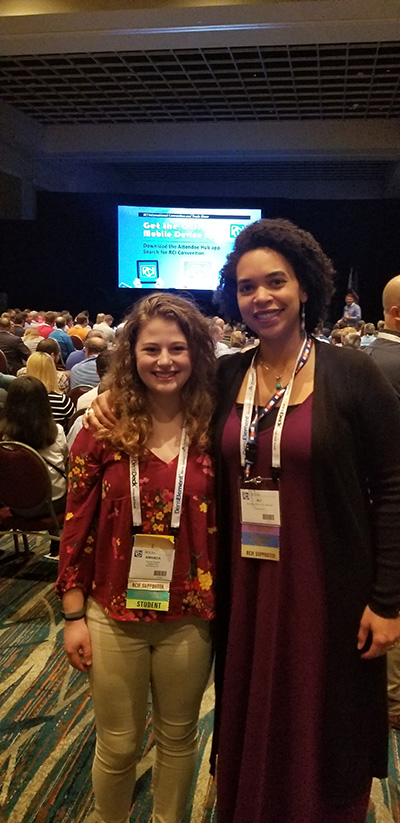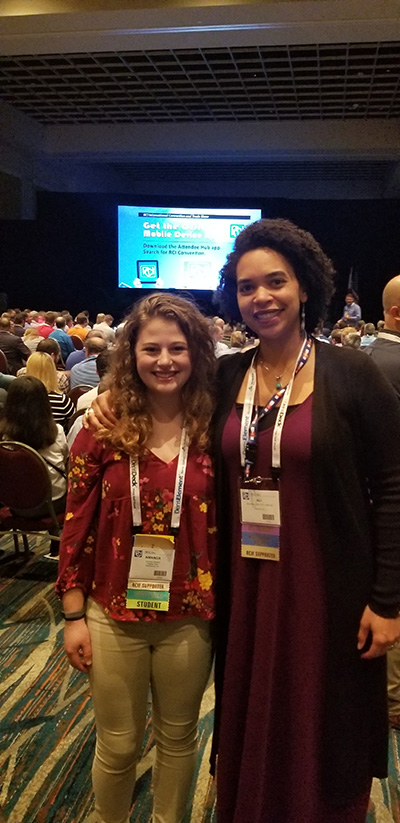 This was my second year volunteering as a mentor. I had the distinct pleasure of meeting Amanda Stuckey, a talented student from Virginia Tech, pursuing an architecture degree. This was her first RCI convention and her enthusiasm was a welcome reminder of the impact we have on and passion we have for this industry. In her own words:
The chance to attend this event, especially without the burden of expense, was an incredible opportunity. I so enjoyed getting to see first hand product demonstrations and how certain systems go together. Although these were for specific products, I learned more about general systems and techniques than I ever would have in school. I am embarrassed to say that before the convention, I didn't even know what flashing was! It's words like that that are thrown around at school and may be shown in a wall section drawing here or there, but are never really discussed, and definitely never shown!

The most important thing I gained was an understanding of just how much I don't know. Seeing all of these things, and attending the educational sessions, has made me acutely aware of how much information and knowledge there is to gain, and I am eager to learn more!"

-Amanda Stuckey, 2019 RCI Convention
Many times I questioned what would be the most valuable for her (and how I could facilitate): the educational sessions, professional advice, or networking opportunities. But as you can see from her statement, it was the combination that created an eagerness to learn more! There's the transformation and the spirit of IIBEC! It's the excitement of discovering something new through a class, demonstration, or conversation with a seasoned IIBEC member. It's realizing that you've found the missing piece and approaching the world with new conviction! It can't be measured or fully explained. It just is and always will be.
Alison Rice is honored to be part of the Amtech Solutions, Inc. team, where mentoring and volunteerism are encouraged and practiced. She thanks Amtech for supporting her efforts and IIBEC for the many years of professional support and opportunities to mentor. "We mentor many and are mentored by many during the convention." Last and certainly not least, Rice would like to thank her mentee, Amanda Stuckey, for her commitment to revolutionizing the built environment.